Bentley Nursing is a provider of equipment for use in the
care sector as well as selling directly to end users.
Based in Peterborough, Bentley Nursing have been working since
1991 to make lives easier for people living with disabilities.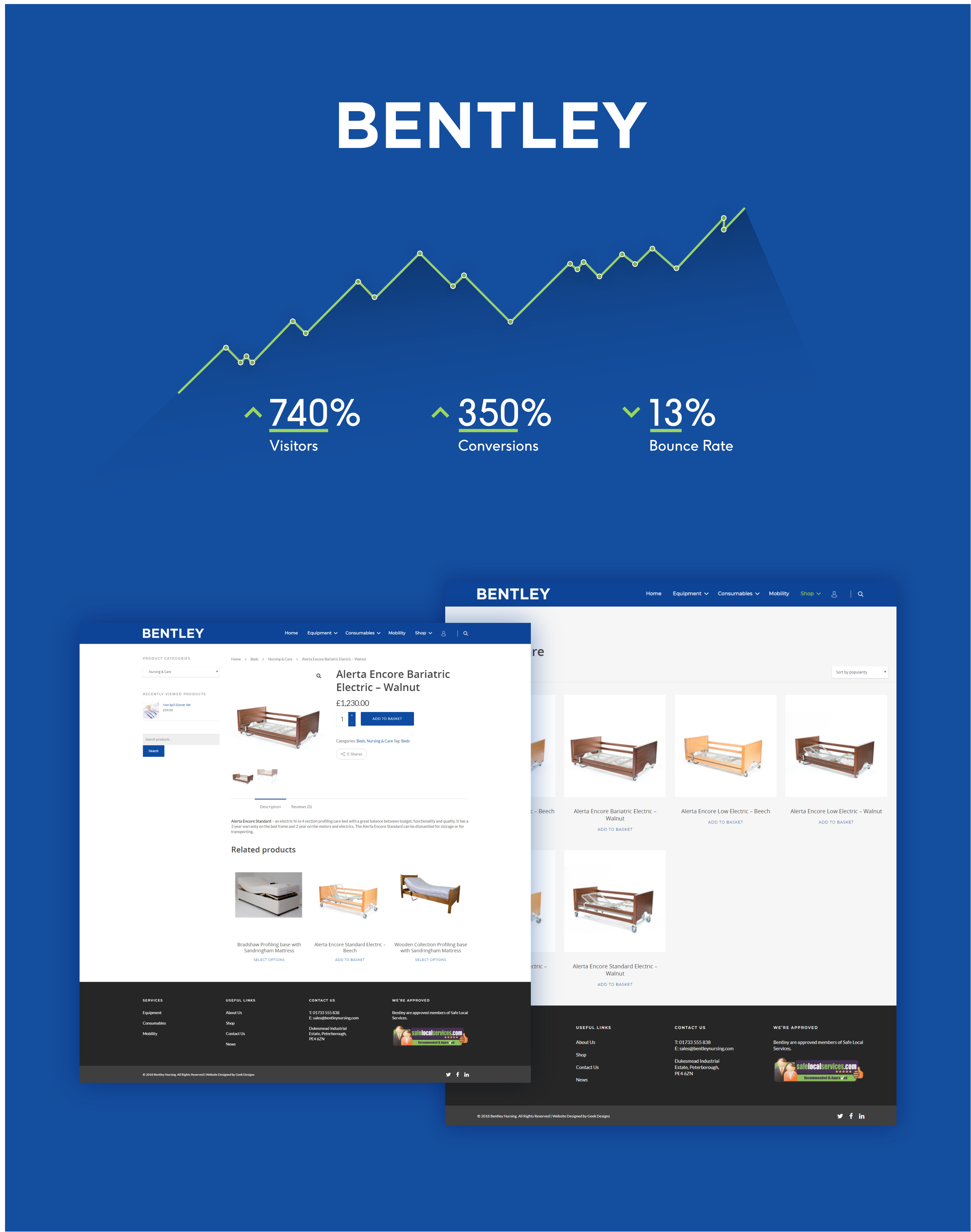 Bentley received a bespoke e-Commerce platform with us, along with ongoing online and offline marketing and SEO.
We have also implemented a lot of custom functionality for them, including different types of user, i.e. tax exemption due to disabilities, and various other custom developed tweaks.