Cadence Partners are an Executive Recruitment firm based in London; they approached us looking for a new website that would create more of a lasting impression with users.
Cadence were unsure of how they wanted their message and services to be translated, so we researched their industry. Through our analysis, we found a competitor's site, which was almost a Single Page Application. Therefore, we decided to go for a similar feel, with some added functional content.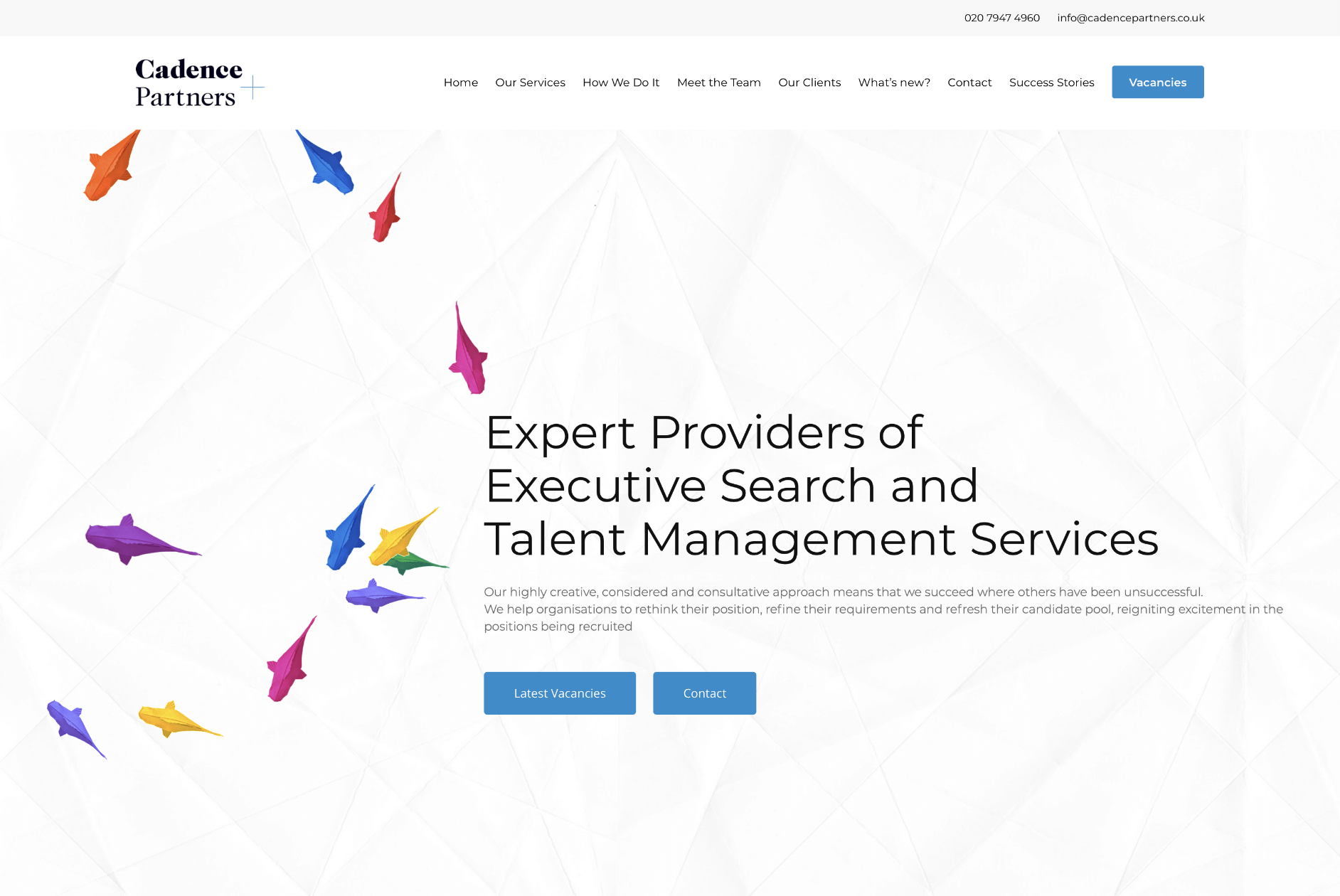 After deciding upon format of the website, we implemented the ancillary pages such as Testimonials and Vacancies as Custom Post Types with bespoke templates. This meaning that the majority of the site's content would be located on the homepage. Consequently, making it easier for the user to find what they were looking for.
Cadence Partners' existing website made use of their origami branding as accents on the site. They had commissioned a series of works by Swiss Origami Artist Sipho Mabona. The static origami graphics were unique and certainly made them stand out against their competition. Therefore, we looked to accommodate and build upon in the new site.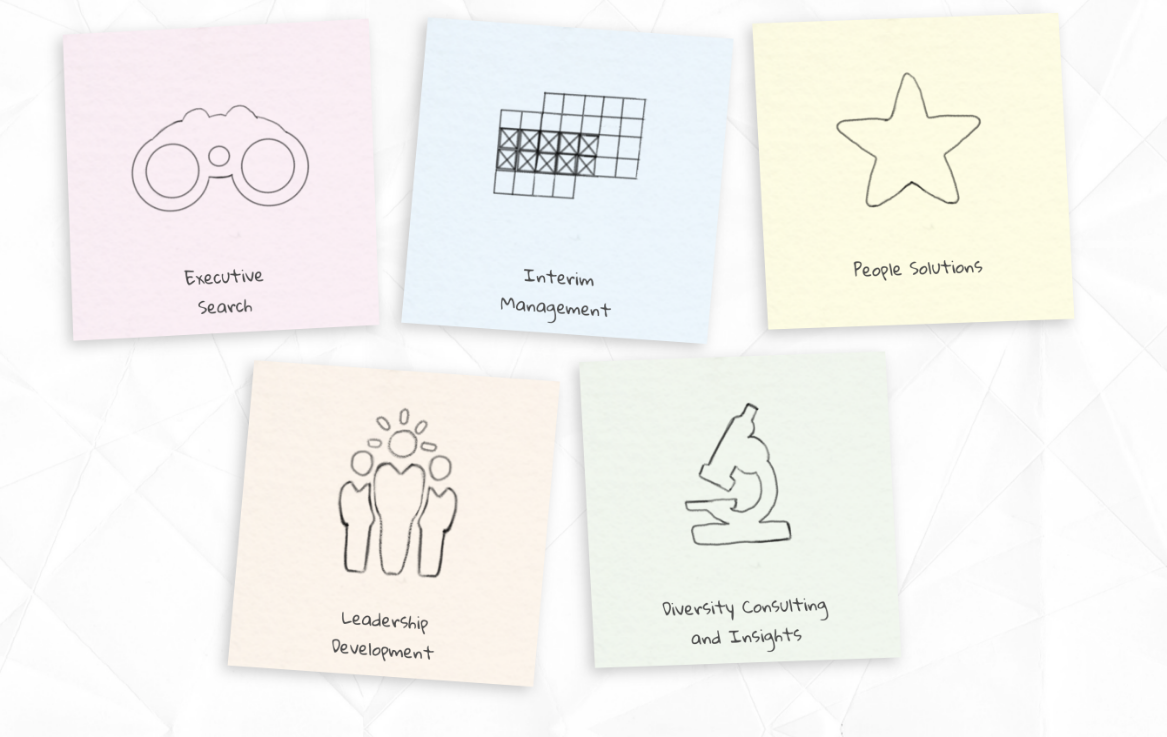 We understood from Cadence's brief that a vital objective of the project was to bring more interactivity to the site. So, we created a dynamically animated hero section for the site, by creating a series of animated GIFs from Mabona's stills, which are then translated and rotated in real-time to emulate fish swimming. This was implemented using vanilla JavaScript. Moreover, we developed various small animated elements, from flipping service cards, slide-out team member biographies to increase the interactivity of the page.
Overall, we have enhanced Cadence Partners' to create a website which stands them amongst their competitors, but most importantly offers their customer information efficiently.
Develop your online presence
Digital marketing solutions
speak with geek
If you're looking for a quote, some advice or want to discuss a project, you're in the right place. Fill out the form below, be as specific as you like, however the more we know, the more we can help and give accurate information.