The Colour Psychology Lesson That Will Affect Your Marketing
We are back again for another psychology lesson – we know, we could start charging for these. But, this time we are back to discuss colour psychology, aka how colour influences us.
Me, you, the person sat next to you; humans are visual creatures. You may not think so, but it's true. That's why companies thoroughly test colours of advertisements, ads, buttons – you name it. For example software company HubSpot recently conducted a test that demonstrated that testing is vital.
By changing a CTA button from green to red, the conversion increased 21%! Without changing anything else on the page except the colour of the CTA. Interesting right? That is the power of colour psychology in marketing.
Ultimately, the choice of colour in branding is vital. It has a BIG impact on how the brand is perceived. Therefore, let us guide you through how colour psychology plays a role in marketing, exploring the most popular colours for big brands.
The famous colour of those 99 balloons, that little Corvette and UB40's favourite wine – red is a popular colour for big brands. From the likes of Coca-Cola, Netflix and Virgin, red one of the most used colours in marketing. But, power does it have in colour psychology?
Red triggers both positive and negative influential emotions. Positive feelings include power, passion, energy and excitement. However, negative emotions include anger, danger, warning, pain and defiance. Therefore, take caution when using red.
But, ever seen a large sale sign in shop windows? Ever noticed what colour it is? Red! This colour creates a sense of urgency, which is what makes it so effective in sales. Additionally, red encourages hunger and gets our appetite rumbling. Hence why we frequently see red within the fast-food sector, such as KFC, Five Guys and McDonalds.
This bold, daring and energetic colour features in a wide variety of brands, from food to sports, clothing to technology.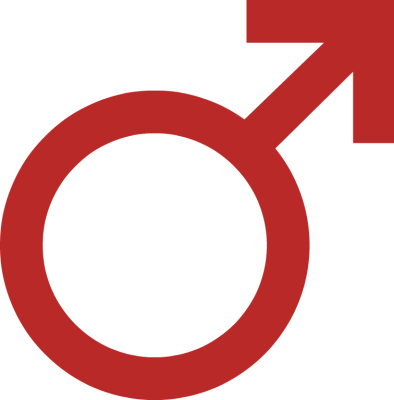 7% of males claim red is their fave colour
9% of females claim red is their fave colour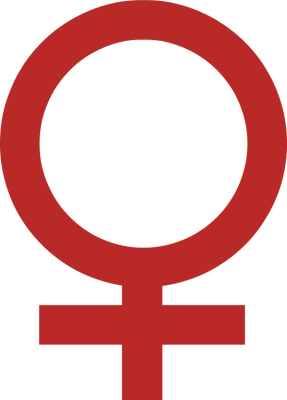 When you think of the colour orange, who else pictures an autumn day with leaves on the ground? An upcoming and popular colour within marketing, the colour features in the logos of many big brands such as EasyJet, Amazon and TNT. In regards to how this colour influences us – orange's colour psychology is fascinating.
If the colour orange were to have a personality, it would be adventurous, competitive, but disaffected. See it as the teenage of the rainbow. Orange often generates a feeling of warmth, given its association with the sun, but is also considered bright, light and fun. Therefore orange may suit a non-corporate brand.
Additionally, remember us saying orange shades remind us of an autumn day? Well, this is no coincidence. "earthy" brands often use darker shades of orange.
However, 26% of people consider orange to be a "cheap" shade. This is not necessarily a bad thing. This could set you apart from high-end competitors and appeal in regards to affordability.

5% of males claim orange is their fave colour
5% of females claim orange is their fave colour

From the famous golden arches to the Post-it notes we use daily at work or school, yellow evokes feelings of optimism, happiness, creativity and intellect.
Yellow represents all things positive due to its connotation to the sun and beach. Therefore, if you're looking for a happy, fun and youthful brand, yellow is the go-to colour. However, the strong positive of yellow are offset with challenges. According to some consumers, shades of yellow look dirty, while some tints are off-putting to the eye.
But, this shouldn't put people off. When used correctly, yellow is powerful, especially when paired with a darker colour. Nikon, Bic and IMDb incorporate this colour into their branding.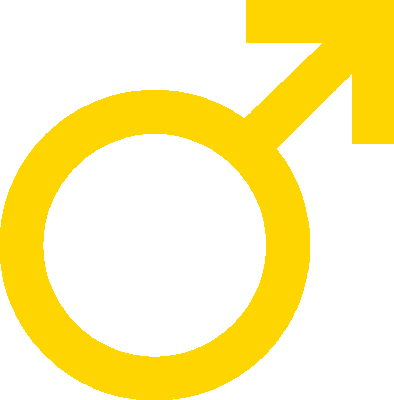 57% of males claim yellow is their fave colour
35% of females claim yellow is their fave colour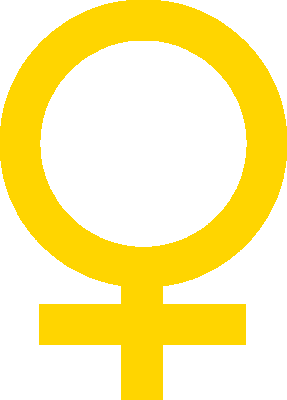 Well, what can we say about green? It's the BEST colour for marketing 😉
But in all seriousness, green is a relaxing colour that is easy on the eye and synonymous with health, hope, freshness and prosperity. The colour psychology of green strikes a core with humans as green represents life.
Brands which green is associated with a range from pharmaceuticals and organic foods companies, to the military, banking and finance. With only 6% of people viewing green as a "cheap" colour – green is undoubtedly an excellent choice for marketing material (even if we are a little biased).

14% of males claim green is their fave colour
14% of females claim green is their fave colour

The colour of those great suede shoes – people view blue as a loyal, respectful and social colour.
The colour psychology of blue reveals blue has a very calming effect on the mind. Yet, it is also the colour of strength, wisdom and trust. For these reasons, many big brands use it. From Facebook, Nokia, Ford and Dell – high-flying companies acknowledge blue's traits. It is the colour of dependability, logic and security.
However, research also shows that blue is considered a safe choice, with many seeing it as an easy choice for a logo. However, by choosing blue you will be aiming at the masses with it being a favourite colour for both genders, plus only 1% view it as a cheap colour!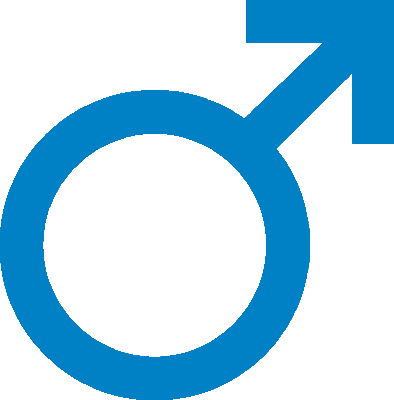 57% of males claim blue is their fave colour
35% of females claim blue is their fave colour

Finally, black. It is fair to say that black is suited for some businesses and not others. You don't want to be a Health business with a black logo, do you? Black is synonymous with positives such as sophistication, authority and substance. But it also has its negative connotations – menace, mourning and evil.
But regardless of these negatives, the high street brands are renowned for their simple black and white palettes. With the additions of bright colours, black can add energy and make consumers think of high-class.
With multiple luxury brands – Ralph Lauren, Moet and Channel all incorporate black into their logos – and greatly influences people. A mere 1% of people view it as a cheap shade.

8% of males claim black is their fave colour
6% of females claim black is their fave colour

And there you have it – the psychology of some of the most used colours within marketing. But, of course, we haven't revealed EVERYTHING there is to know! So, if you're looking to begin marketing or create a new logo – contact a Geek today to gain the best for your business.
Class dismissed!
speak with geek
Fill out the details below and we will get back in touch with you with a quotation!