NDG Artificial Intelligence Ltd came to us as a brand new start-up company wanting to develop their online presence. As a new company, we needed to start from scratch!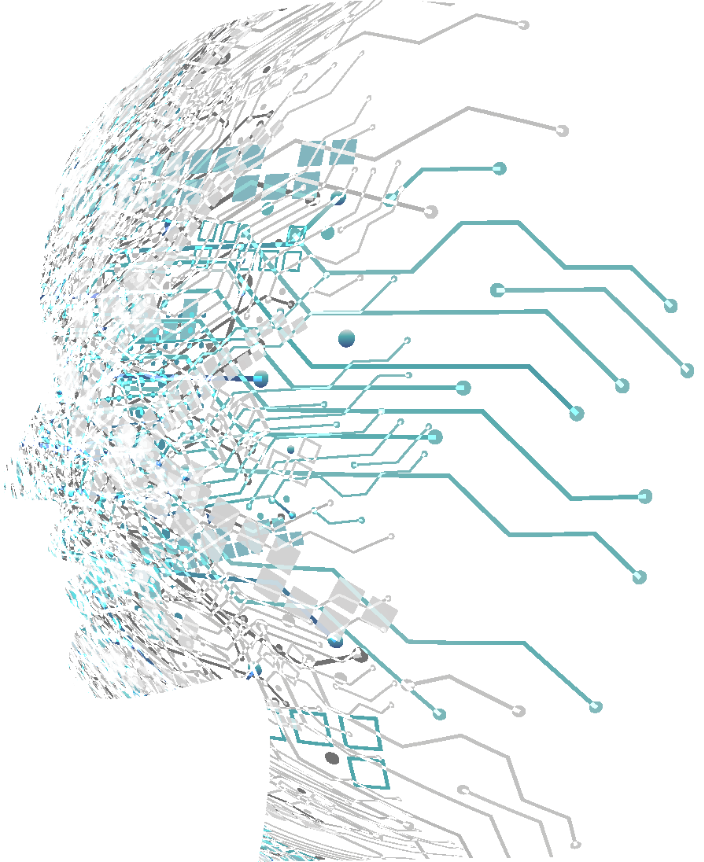 To begin developing their digital footprint, NDGAI required a comprehensive branding package that reflected their organisation appropriately. The first step was a logo. We took the time to understand and process NDGAI's core values and company message so that we could design a distinguishable logo and accompanying branding documentation.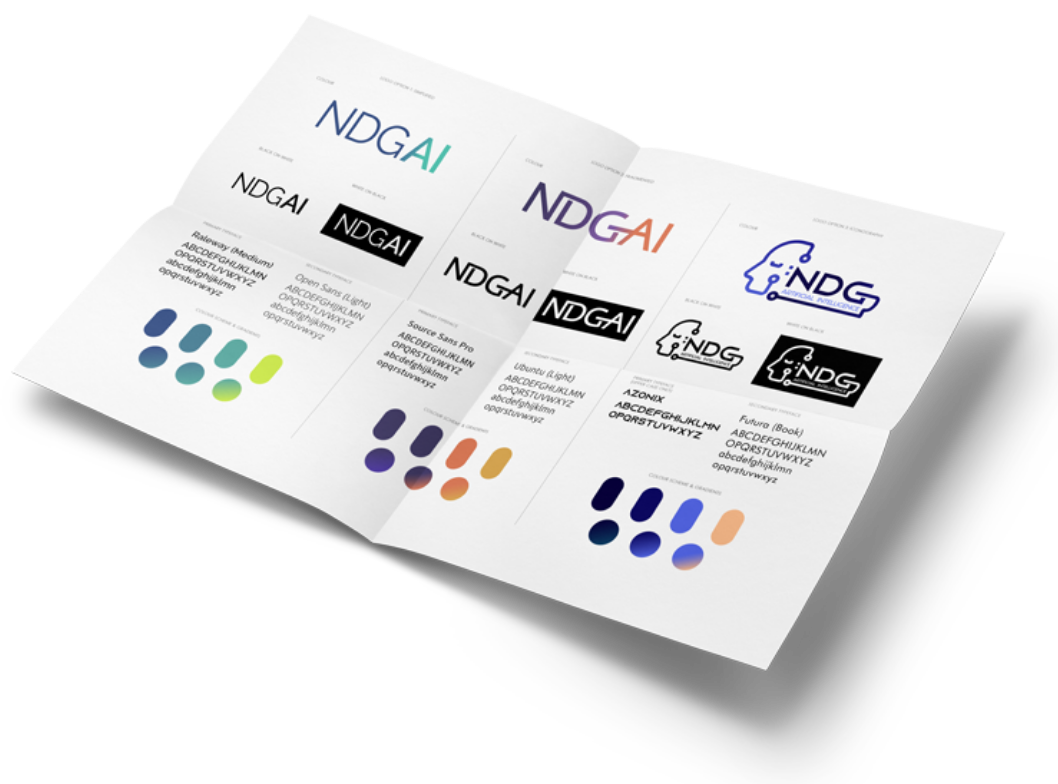 We provided the client with a range of logo concepts and a brief overview of the colours and typefaces that would complement them. Through a collaborative process and further ideas and amendments, NDGAI chose the simplified logo to represent their brand. A clear, concise logo that suits a range of formats. The colour palette alongside the selected logo is fresh and contemporary to echo the characteristics of the artificial intelligence industry.
Following on from the logo creation, we created a 22-page in-depth brand guideline document to ensure all parties associated with NDGAI used their brand elements consistently and to communicate the values effectively. As we had taken the time to comprehend NDGAI's company principles from the outset, we were able to produce extremely in-depth guidelines that not only represents their brand but explains their intentions in full.
NDGAI had no previous visual presence, therefore, we had a lot of creative freedom when putting together graphics and materials to occupy the brand guidelines. NDGAI were receptive to our ideas and took our visual expertise into account, which allowed for a seamless experience in producing their brand identity.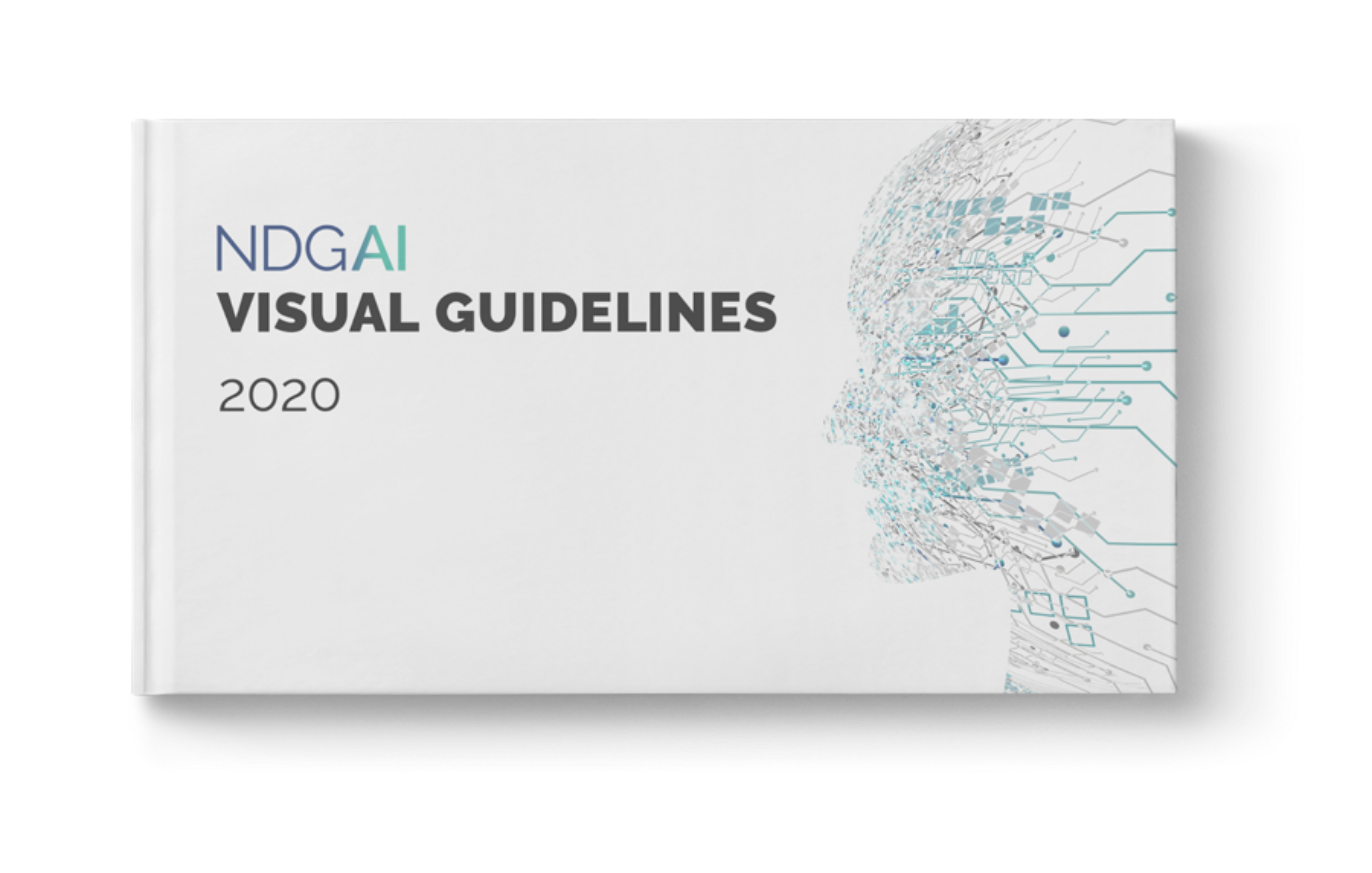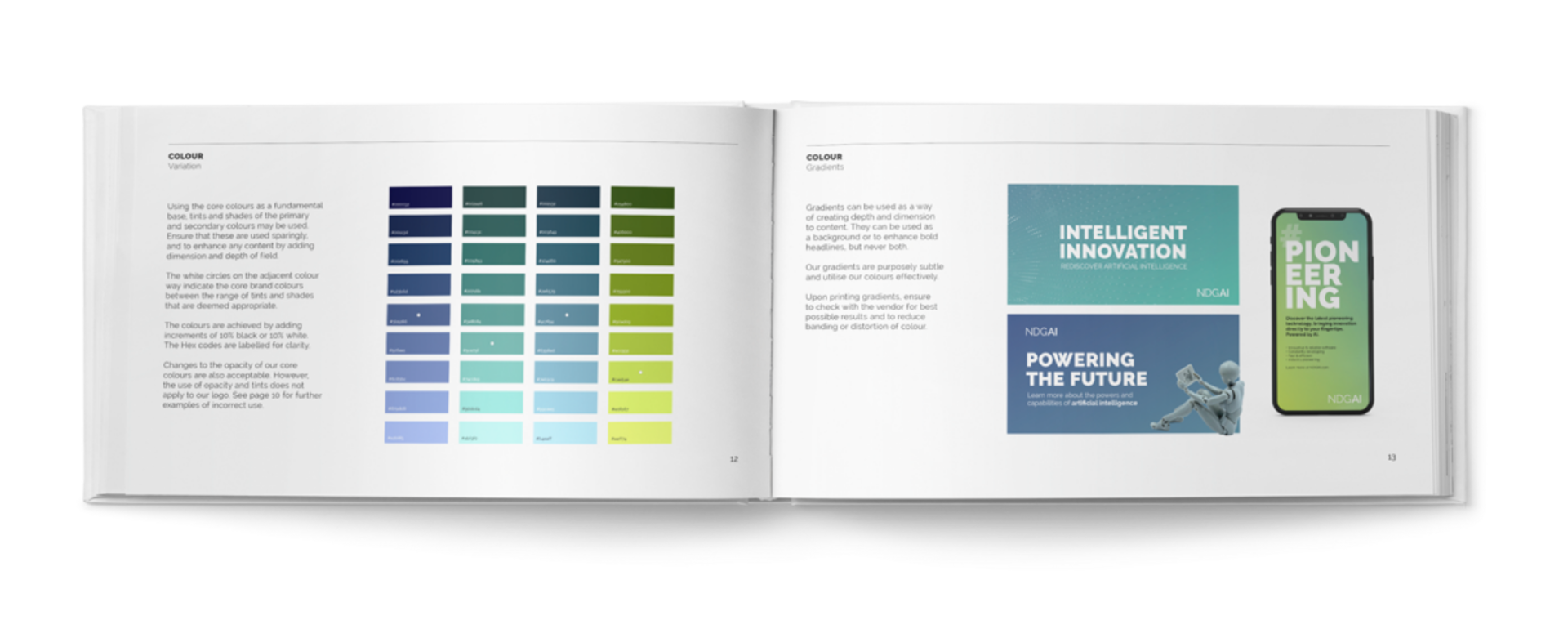 With their fresh branding in place, the next stop was an engaging website that translated their core values and quality service. We have collaborated with NDGAI to develop a detailed sitemap that showcased their team's expertise from years of experience.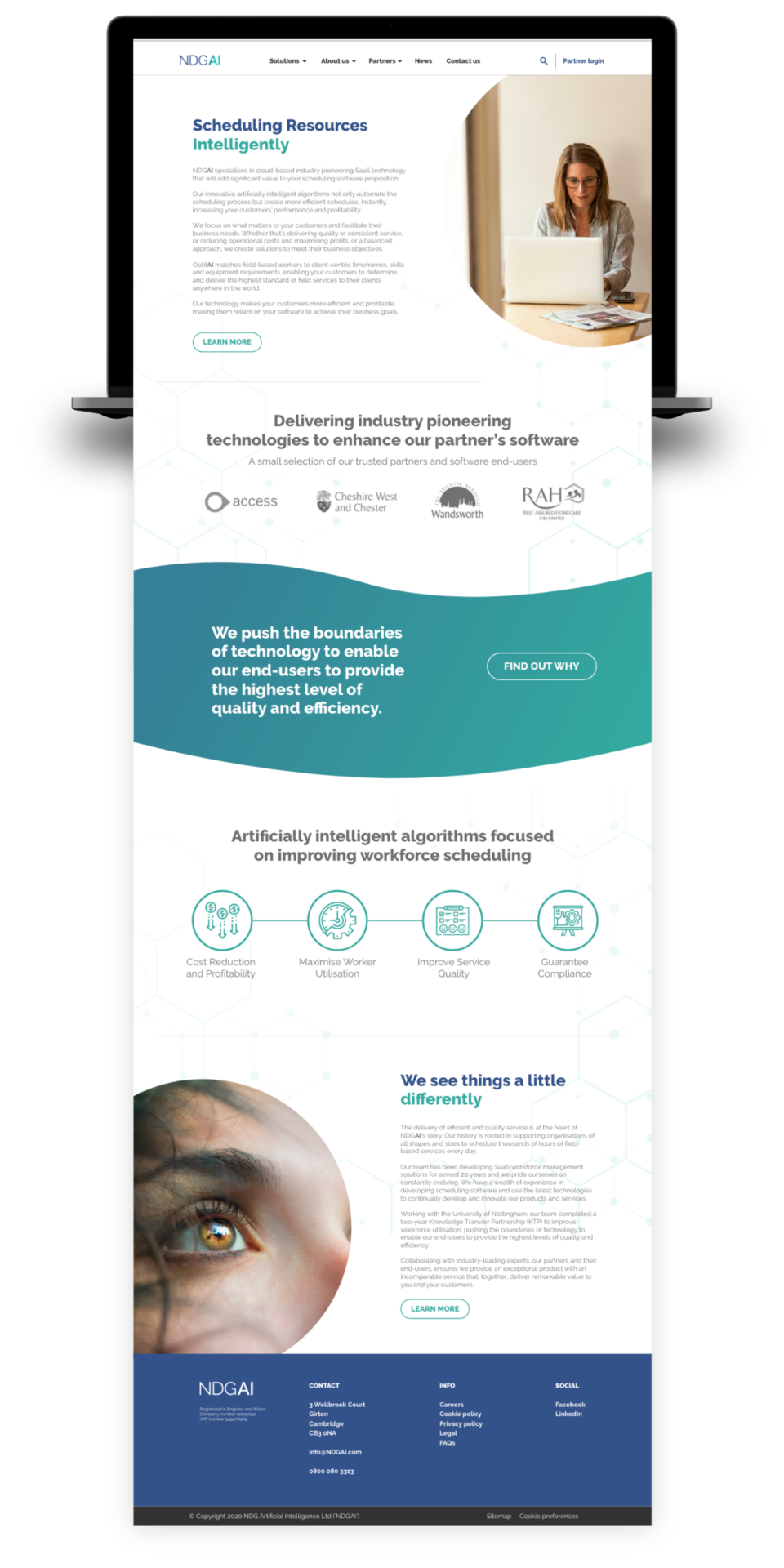 Geek assisted us with the first steps of developing our corporate identity and provided us with very in-depth brand guidelines alongside our corporate imagery.
We wanted to portray qualities such as innovative, pioneering, unparalleled technology, modern and stylish with a bit of wow – and we got it!
Geek interpreted our vision exceptionally and the website page designs surpassed our expectations. The team went above and beyond to speed up the build process and as our new venture evolved, they were adaptable to our change requests.
They guided us through the website build process and offered knowledgable insights and feedback on suggestions we made around page functionality and design ideas and responded with why they would and wouldn't work.
Ultimately, they took our vision and turned it into a tangible corporate identity and web presence.
speak with geek
Fill out the details below and we will get back in touch with you with a quotation!