As one of Peterborough's most loved salons, Serenity Loves' website required an update to keep up with the supply and demand of their beloved clients and appeal to potential new customers.
Serenity Loves has developed as a business over the last decade, so we wanted to create a website that reflected that! Evoking high aesthetic impact and professionalism through their visual representation. Overall, the aim of the project focused on delivering a website that procures a 'high-end' look. But most importantly, appeals to their demographic.
Website Redesign and online shop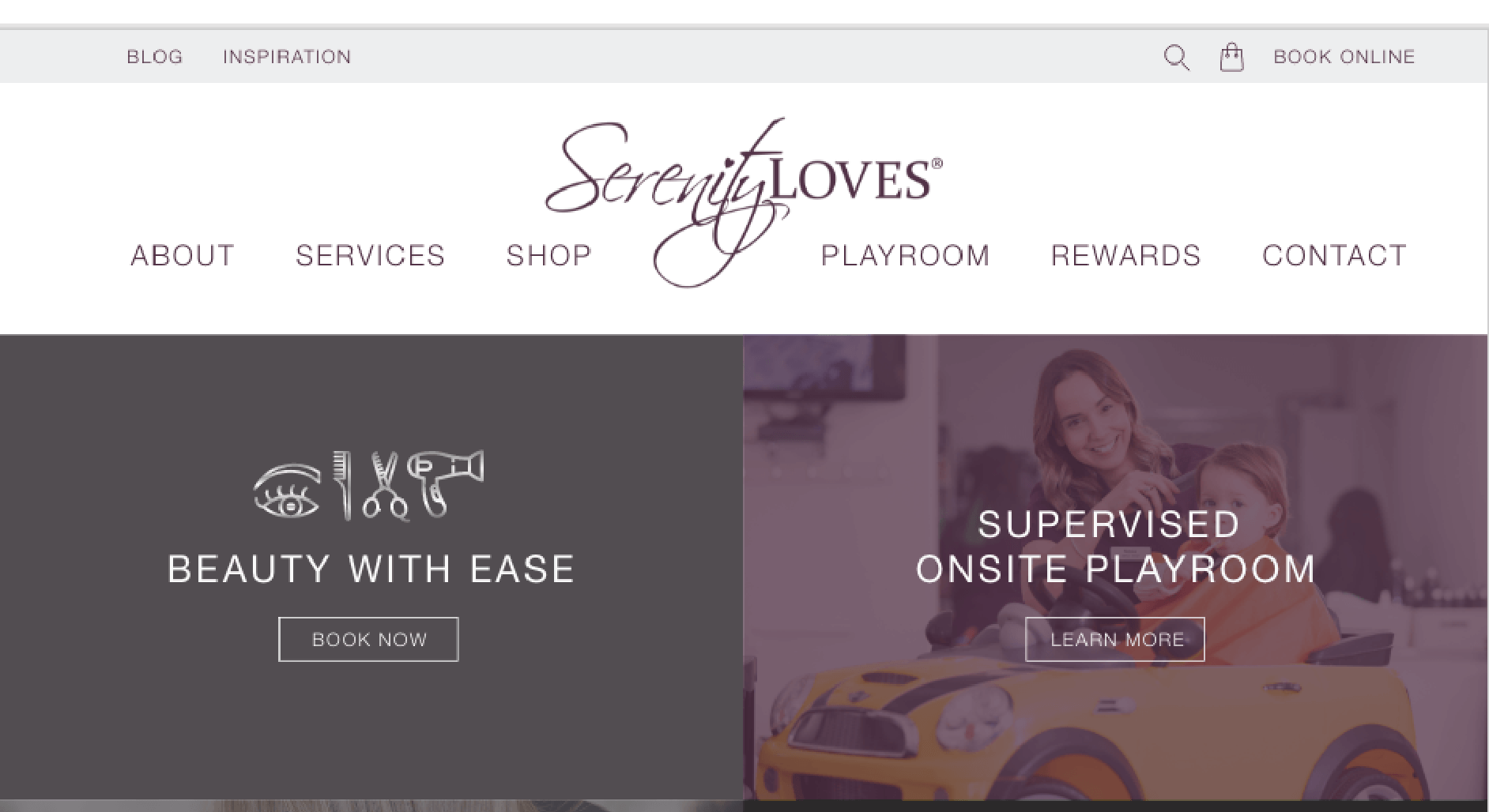 We began by incorporating refreshed aesthetics, iconography and imagery that captured the purpose of Serenity Loves.




Helvetica Neue is the 1983 reworking of the original Helvetica typeface. The purpose was to create a more structurally unified set of heights and widths. The font family is made up of 51 fonts including nine weights in three widths, we used Helvetica Neue Light for this project because it is a light but readable type that oozes elegance!
Within the hair and beauty industry, customers rely on images of their work. Therefore, we needed to showcase Serenity Loves' quality of work while demonstrating their varied capabilities with hair and beauty. This was a particularly easy task, as Serenity Loves provided us with high-quality imagery that appropriately showcases their talents and efforts in the salon. We muted down the purple shade that was on their existing site and used it more sparingly throughout to create a more 'upmarket' appearance.

Over the years, the general target market for Serenity Loves has become busy mothers. So when renewing the user's journey, we made sure it was accessible, quick and easy to book an appointment. With such a unique selling point of an on-site crèche to look after the little ones, how will any mother be able to resist? We ensured there were CTAs present throughout the site, including in the secondary navigation so that booking an appointment is painless.
ANY STYLE,
ANY COLOUR, YOUR WAY
Overall, both ourselves and the client feel that we accurately represented their brand in their refreshed online presence, conveying the brand and ethos judiciously. We're looking forward to seeing what Serenity Loves does next!
Develop your online presence
Digital marketing solutions
speak with geek
If you're looking for a quote, some advice or want to discuss a project, you're in the right place. Fill out the form below, be as specific as you like, however the more we know, the more we can help and give accurate information.