e-commerce
websites in
Corby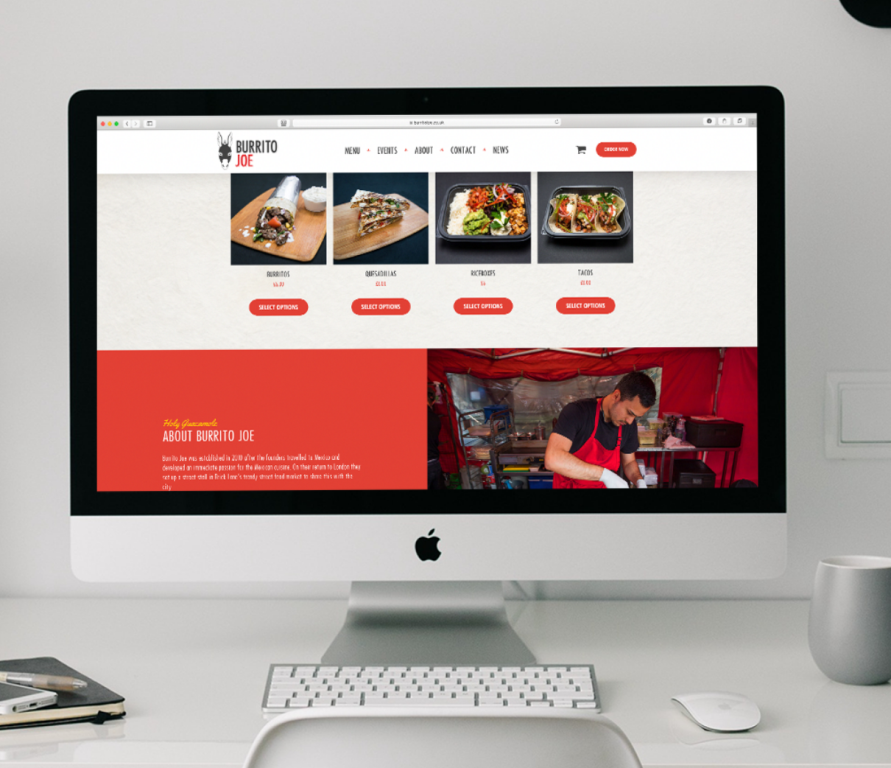 CREATING SEAMLESS ONLINE SHOPPING EXPERIENCE FOR YOUR CUSTOMERS.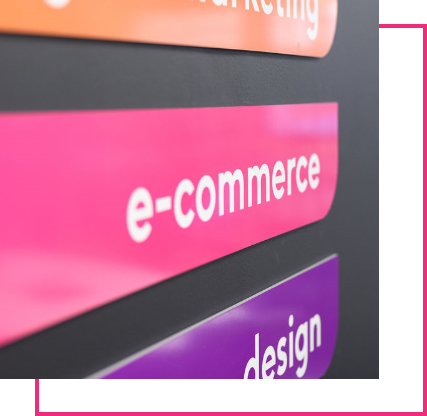 Are you a Corby business looking to take your business online with the help of an e-commerce shop? Well, you are in the right place.
Now more than ever, have businesses recognised the importance of e-commerce websites. During the recent pandemic, an increasing number of companies have begun to grow their online presence, making the necessary move from physical to digital. Regardless, if you sell products, a service or even monthly subscription, you can capitalise from your consumers going online and be open 24 hours, 7 days a week. Without the need of setting up shop.
Therefore, our motivation is to utilise Corby businesses with successful e-commerce presences. We make sure companies' products are being seen where consumer spend the most time – online. As we are forward-thinking, we can guarantee clients remain current and in the thought process of buyers.
Forget bricks and mortar. Our in house team take their time to understand what is required to offer an exceptional browsing experience for the people who matter the most. That way, we can challenge templated norms by creating bespoke online stores that remodel the buyer's journey. 
Fundamentally, we provide Corby businesses with powerful, user-friendly e-commerce sites. Regardless if a website requires 5 products, 500 or 5000, our motivation to achieve excellence means you will be provided with a secure, seamless and hassle-free shopping experience. 
WHY SHOULD I USE GEEK FOR MY E-COMMERCE WEBSITE?
We can integrate virtually any payment gateway in to your website, so that your customers are always paying securely & safely.
We are experienced and knowledgeable when it comes to Shopify. If you're looking for a manageable platform, this is it.
When working with WordPress on an e-commerce site, we recommend and have vast expertise in WooCommerce.
Got an existing shop? No problem, we can seamlessly migrate your products over to the new platform of your choice.
Whether you want site-wide savings or the ability for customers to add discount codes, we can supply.
Do you offer a service that requires a subscription? We can certainly accommodate! Manage and view your subscribers with ease.
E-COMMERCE WEBSITES FOR CORBY BUSINESSES
But, it doesn't stop there. The possibilities are, in fact, endless. From allowing users to create a login portal, introducing estimation calculators, or online wishlists. Everything you want your website to do can be achieved through bespoke website development work. Remember, e-commerce website design is all about saving you admin time. Consequently, we aim to make businesses lives more manageable. 
Overall, your attention to user experience determines your Google ranking. So, through continuous communication, we understand your goals and core pushes to ensure your website provides customers with what they want to see.
With e-commerce functionality aside, it's just a coincidence that we design effortlessly aesthetic website. So, with that in mind, could you be gaining an income through your website? Can you be sure your website is attracting the right customer? Let Geek generate your business e-commerce success. If you're based in Corby and are looking for an effective e-commerce platform, get in touch. 
speak with geek
Fill out the details below and we will get back in touch with you with a quotation!