make your socials


the star of the show
All packages come with a resized logo for your display image and a new cover photo
Is your social media consistent? Are you dedicating enough time to portraying your brand properly online? Here at Geek, we understand that your time is precious.
Having a consistent brand is crucial as it reflects your professionalism and keeps your loyal customers engaged. By not dedicating time to your social media persona, people can easily scroll past you and find a competitor. Humans are visual creatures, so having graphics that capture their attention ensures your brand is remembered. Therefore, consistency and relevancy are key.
Of course, we understand that sometimes there are not enough hours in the day to create new and engaging content for social media, but that's where we come in.
Depending on your needs, we have 3 different social media graphic bundles available. Within these bundles, our in-house design team will provide you with high-quality graphics relevant to your business – for you to post out on social media.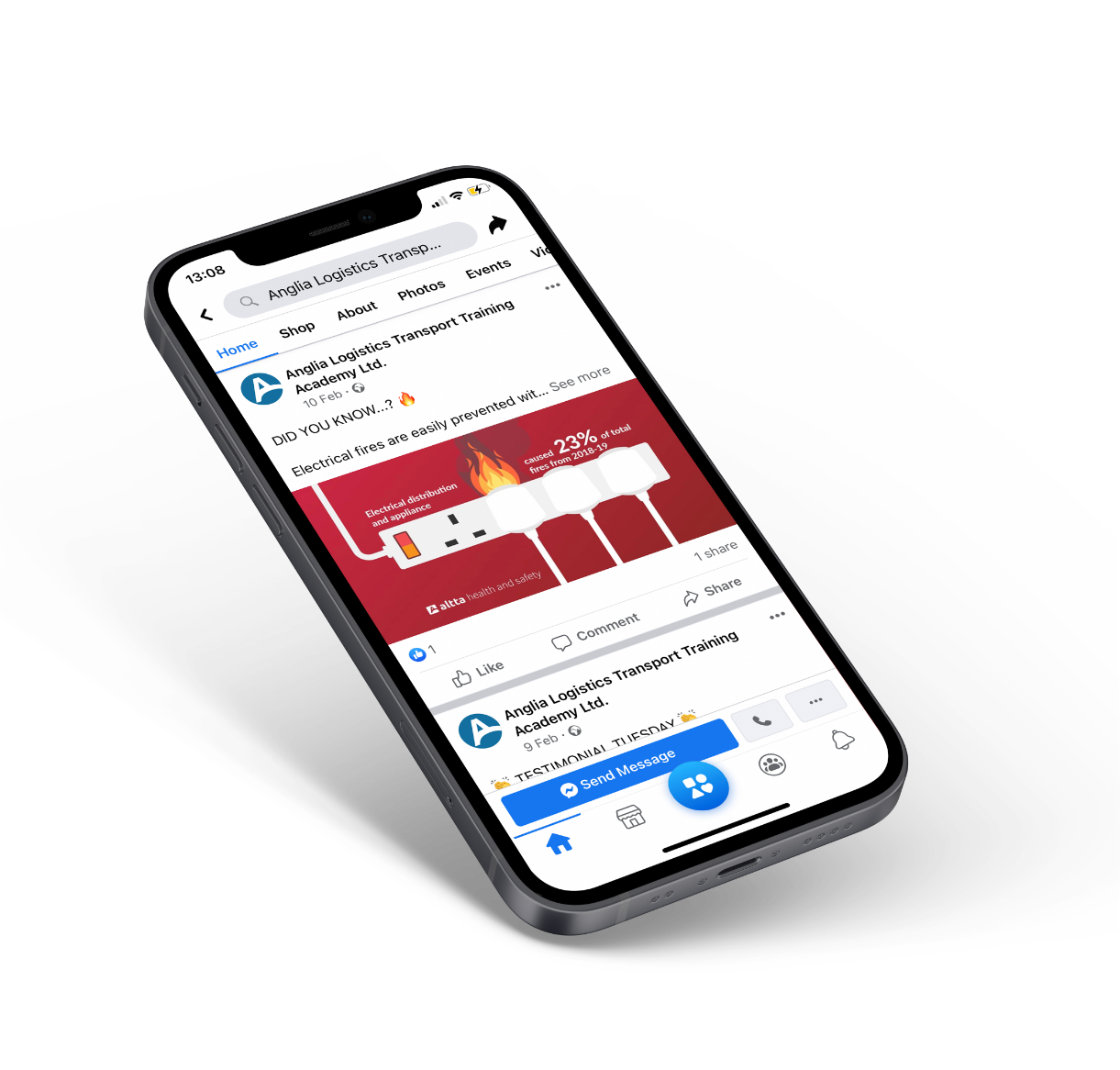 5 reasons why our graphics will
Correctly sized bespoke images to fit your chosen platform's specifications
High-resolution social media graphics to ensure images are not blurry
Consistency across your brand to show potential customer's credibility
Eye-catching designs to entice customers to enquire about your products and / or your services 
Relevant to what your business wants to talk about, such as offers, promotions and topical news.
This all depends on your industry and business. For example companies within the beauty sector, we would recommend Instagram and Facebook. In contrast, a business coach needs to be sharing content on LinkedIn. There is no one answer; that is why we only recommend what we know will work for you.
Having a consistent brand is crucial as it reflects your professionalism and keeps your loyal customers engaged. If you have low-quality graphics, customers will think you don't care about engaging them and turn away. If your social media doesn't reflect your brand, people won't remember it's you as they see zero consistency!
We don't want you to post too often that your followers become sick of the sight of you! But, we will still want you to be active. So, if you have something relevant to say, post it. Nobody should be posting for posting sake.
speak with geek
If you're looking for a quote, some advice or want to discuss a project, you're in the right place. Fill out the form below, be as specific as you like, however the more we know, the more we can help and give accurate information.