Is it a result of procrastination? Or pure genius? Take a look at some fabulous 404's!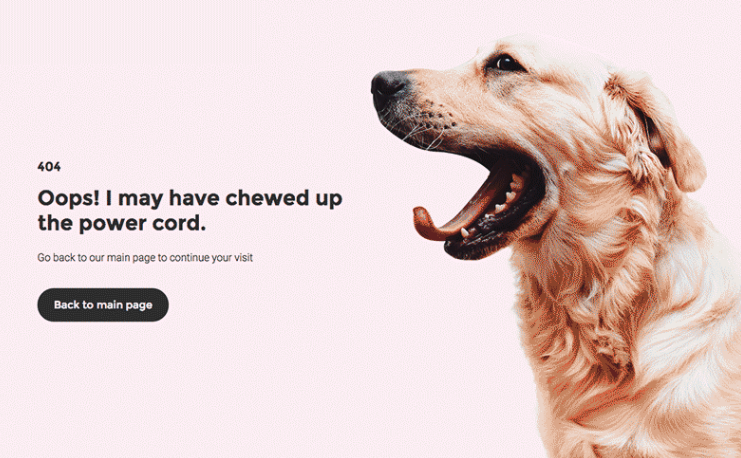 What's the fun in perfection? I mean, we all strive for it, but we can't really expect it every time.
The same situation occurs in the world of websites. But, as you will discover, many web designers have used their flaws to their advantage.
404 pages are our way of making light of server downtime or user error, however, this is also the perfect time for businesses to get creative.
We're all clued up on 404 pages, right?
In case you don't understand this language, a 404 page is an HTTP error message. Let me rephrase that again, it's the page that shows up when the page you were trying to reach can't be found on a server.
In most cases, this page usually shows its face when the owner has removed the page, changed the URL or the user has spelt the URL incorrectly.
However, we've come across some very interesting and comical 404 pages that we think you will enjoy. Let's take off our serious faces for 3 minutes and admire these great 404 masterpieces.
Our first contestant is a website design and development company based near Bristol.
Now, I can definitely say that this 404 page is something beyond creative.
No doubt we've all seen Jurassic Park® at one point in our life (if not, who are you?) But now, thanks to Nouveller's 404 page, we get to experience some nostalgia.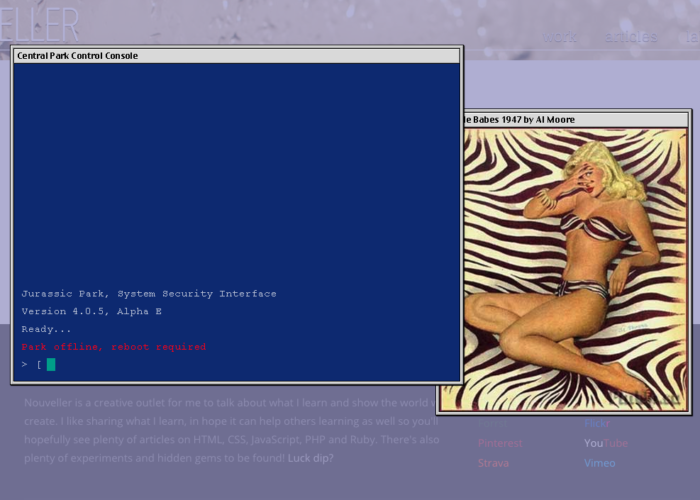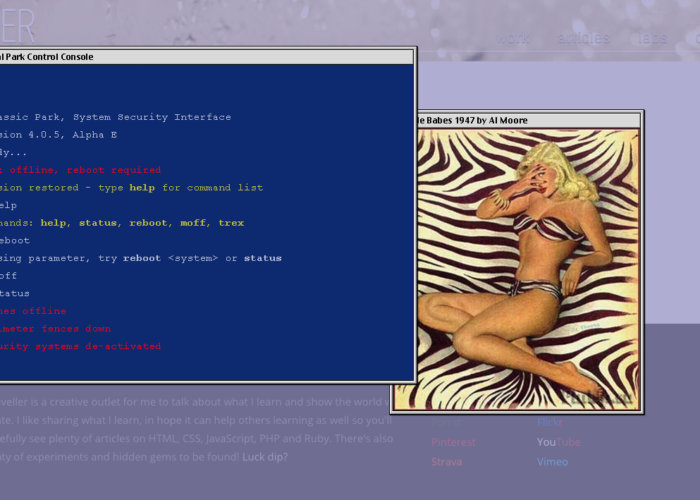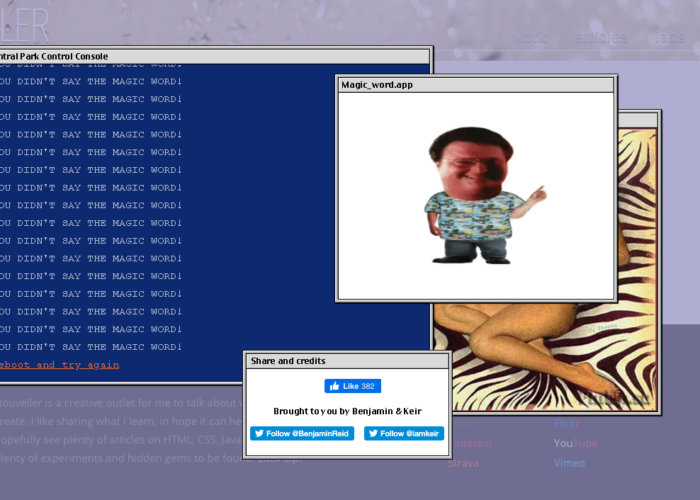 OK, eye's too the left, let's look at this script. This interactive 404 provides you with commands, which once selected, provide different conclusions.
But best of all, if you type in too many incorrect commands, Dennis himself will pop up with the infamous 'HA HA HA' accompanied by his wagging finger.
It's pretty cool; you've got to admit.
Next on our list is an agency dedicated to a comic 404 page with the oddest choice.
So you're angry that you came across a 404? Why not punch a moose to show your anger? I mean, I'd recommend other remedies to de-stress but each to their own I guess!
Oh, and we can't miss the typical tourist rep stating that the park is closed, you just can't help but smirk – well-done CentreSource.
What a capturing way to make someone who doesn't understand 404 pages, panic.
Blizzard Entertainment decided to become a trickster by dramatically 'breaking the screen' when someone mistypes a URL.
There's no re-direct, instead, the page is solely devoted to an innovative 404 which is sure to get a reaction.
404 pages are full of surprises, William Csete's website is a prime example. Dare to misspell a URL on the site and you will come face to face with 'the wrong file.'
Yikes indeed! This is a comical way to scare your users into clicking the re-directing call to action.
Nonetheless, this frightful 404 will stick in one's mind for the day. Effective marketing or nightmare stimulator?
The RSPCA has a funny way of covering up the inconvenience of a 404 page…by blaming their dogs!
This heartfelt company never fails to disappoint with all they do for both the dogs and us viewers. It's quite clever to implement their purpose even in the broken link page.
It's safe to say if that 404 didn't pull some heartstrings, then it's at least going to make you smile!
Bluegg has gotten 'down' with the younger generation by including the viral 'screaming goat' within their 404 pages. It makes sense, I mean we all tend to impersonate the goat perfectly when we misspell a URL and land on the 404. 
The informal yet charismatic landing page is sure to brighten up your day. It's the most straightforward idea yet but gives such hilarity; I'd raise a hand at saying this was pure genius.
Sometimes, it doesn't hurt to be a little less creative, instead use general knowledge – it may just pay off better!
For the finale, we give you The Rolling Stones! Back when the band were selling their tour tickets, the marketing team decided to get real cheeky yet cunning.
'What could we make our 404 pages do?' How about telling the users that they can't always get what they want? Well, as cheeky as it is it's advertising The Rolling Stones single and make the user smile.
I think the marketers behind this landing page really stole the show!
It's not just cars Carwow is astonishing us with. Their 404 page has even gone the extra mile, and this mileage isn't something we question.
If you land on their 404 page you'll be greeted with an interactive driving game where you'll need to avoid everyday potholes and slow traffic.
Fail? Ah well, Carwow will even trust you enough to give you a real life test drive! Check it out.
Have you come across any smart 404 pages?
These were only 7 of the many fantastic 404 pages you can find on the World Wide Web. We haven't even mentioned the landing pages that let you play minigames and re-direct you to funny YouTube videos.
If these pages haven't made you smile then I'm hoping that you will impress us all with your ideas!
Remember, there's always a silver lining. Don't let a broken link page become a bounce!
speak with geek
Fill out the details below and we will get back in touch with you with a quotation!