Mobile responsive websites fuelled with cutting-edge design,
tailored around brand guidelines.
Your website is your digital shop window, that's why it's important to build your website around the customer rather than your ideas. A website will demonstrate the quality of your business, and what you offer, this makes it more than important to ensure you pursue a modern site that incorporates faultless UX design.
Web design simplified is more or less the practice of virtualising your business so that you can open your doors to virtual guests.
Businesses should be making it their goal to listen to their customers and keeping up with their needs. By feeding your audience what they want, you will gain so much more than sticking with what you're used to after all, web design trends change each year.
We build our clients digital experiences that lead them towards digital success, and this is all by listening to their needs and then apprehending their persona's needs.
Our web designers and developers will collaborate with you and transform your visions into a results-driven reality. We aren't in the age of desktops anymore; mobiles have dominated technology and this has caused web design to change significantly.
Responsive design is a mandatory requirement for a successful online business. We work to produce websites that perform faultlessly on all devices, from mobile to desktop to tablet.
Initial Idea
Give us your ideas or allow us to give you ours. Together we will find out what works for your business and what will perform effectively on the Google Search Engine.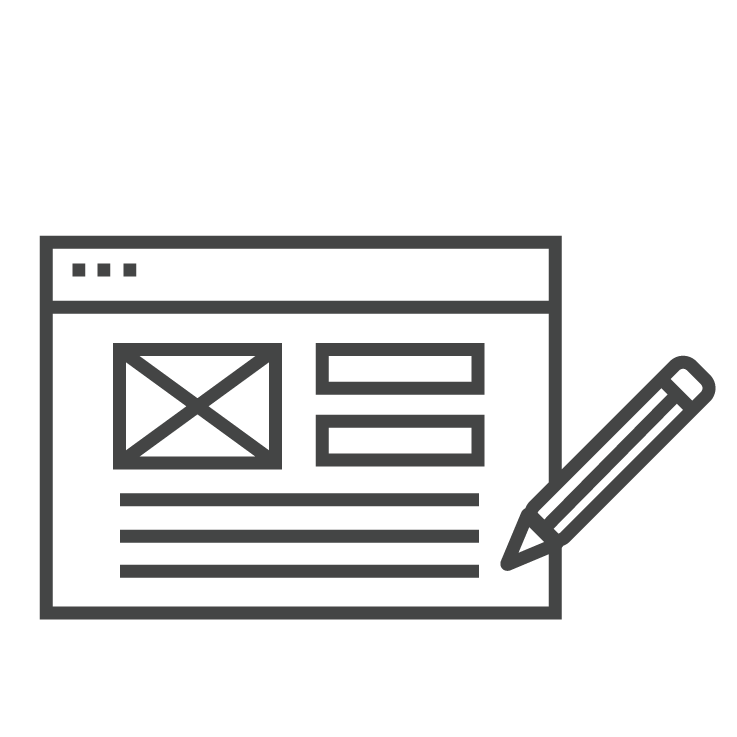 First Concepts
After brainstorming, our designers will then initiate the creation process and begin developing your website. We will then present you with concepts to adapt on or approve.

Final Product
Once you're happy with a proposal, we will then proceed to develop your site around the visual. When complete, we can then press the green button and set your website live.
We work to build close working relationships with our clients so we can provide continual guidance in their digital progression.
It has always been recommended that businesses update their website every 2-3 years in order to keep relevant and appeal to their audience. The digital world is an inevitable evolution that continues to defy what we know and are used to, and that's why we keep on top of it
We also carry out re-designs for customers who are ready to endeavour in furthering their business with a completely new website. The Geeks are at hand to deliver bespoke websites that can be information-based, take payments or store databases of information.
Based in Peterborough, we take pride in having helped both small and large businesses from the UK and overseas find online success. No matter how big your project idea may be, we provide the same amount of respect; if it's important to you, it's important to us. Let us help you deliver the web design results that you want to see.
Get in touch with us to find out more, or, if you'd prefer, let's book a consultation:
Latest Projects we've worked on