making the
necessary move from
physical to digital

These guys are amazing!!!! Completely got the exact style and branding we were looking for, they created our logo and designed our website. Nothing was too much trouble. Can't wait to work with them again.
Laura Hopkins
Owner of The Wedding Emporium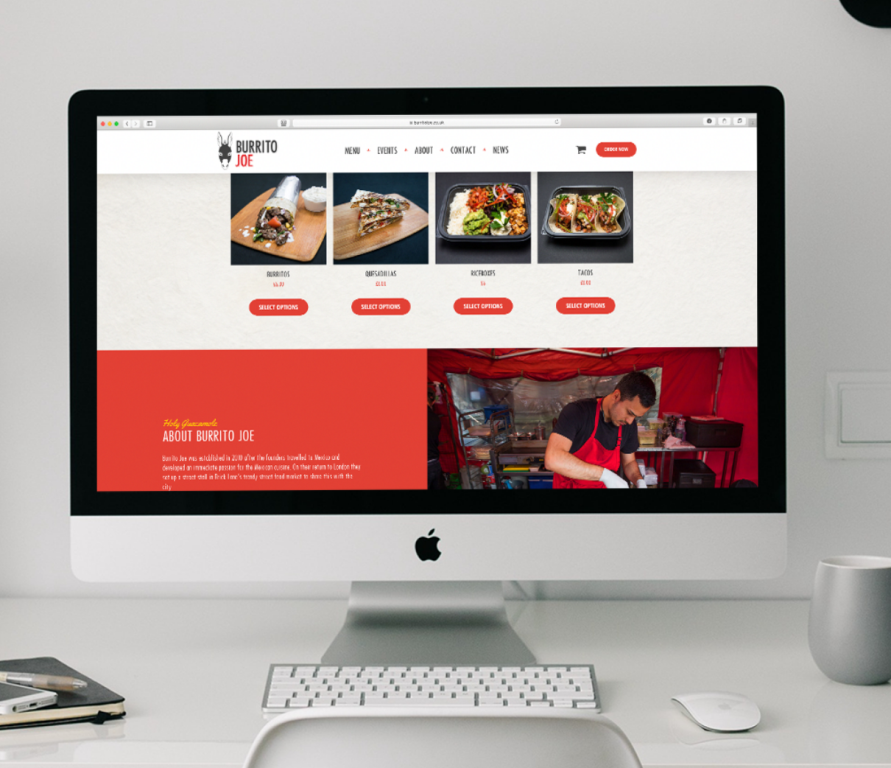 SLOW LOADING WEBSITES COST RETAILERS £2 BILLION IN LOST SALES EACH YEAR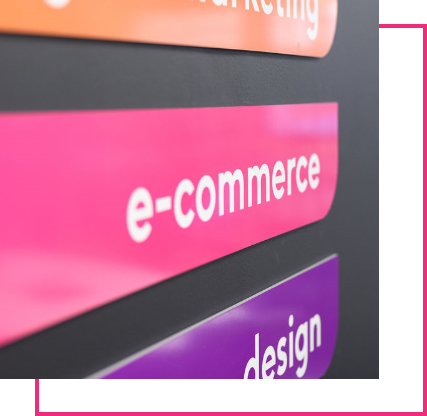 Geek are passionate about the structured development of e-commerce websites. When it comes to online shopping platforms, we think for your customers, as everything should be built around their needs and accessibility.
E-commerce allows you to have 24-hour shops that run themselves, meaning that you'll never miss a prospective customer again.
We can offer fully-functional e-commerce websites, allowing you to offer an easy shopping process from their initial visit, through to the checkout process.
We work to deliver the quality of your products in the most effective way, through detailed product specifications and seamless category layouts.
Your customers can browse your goods with ease, which is especially important for mobile users, which accounts for 90% of all e-commerce users. Your Google ranking is determined by your attention to user experience, and that's why we'll work with you to build a shop that customers can't help but return to.
Our designers and developers will collaborate on your project to produce the perfect website for your customers. We can accommodate virtually any requirement you need to help build your unique shopping experience. Forget the brick and mortar, a digital shop can provide all the functionality you need to provide an exceptional browsing experience.

WHY SHOULD I USE GEEK FOR MY E-COMMERCE WEBSITE?
We can integrate virtually any payment gateway in to your website, so that your customers are always paying securely & safely.
We are experienced and knowledgeable when it comes to Shopify. If you're looking for a manageable platform, this is it.
When working with WordPress on an e-commerce site, we recommend and have vast expertise in WooCommerce.
Got an existing shop? No problem, we can seamlessly migrate your products over to the new platform of your choice.
Whether you want site-wide savings or the ability for customers to add discount codes, we can supply.
Do you offer a service that requires a subscription? We can certainly accommodate! Manage and view your subscribers with ease.
Due to the recent global pandemic, an increasing number of companies have begun to grow their online presence, making the necessary move from physical to digital. We create seamless, user-centric e-commerce platforms that capture the interest of your buyers, providing them with a shop they can access anywhere, anytime. With endless custom functionality, we can communicate your full product potential.
Develop your online presence
Digital marketing solutions
speak with geek
If you're looking for a quote, some advice or want to discuss a project, you're in the right place. Fill out the form below, be as specific as you like, however the more we know, the more we can help and give accurate information.