marketing
material
design
peterborough
CREATING EYE-CATCHING DESIGNS READY TO PRINT
Our design team in Peterborough can help you create marketing material that puts your brand into physical form. Whether your business is online or offline, marketing is paramount if you want to maintain a steady customer stream. As we may have mentioned, a website is now a vital component for success; you also need to look at good old fashioned marketing material. Even if these are digital or physical – we can design high-quality brochures, packaging or editorial adverts for your business.
Here at Geek, we understand that you need to cut through the noise, and to do that, sometimes, simplicity is best. Thought out messaging, delivered elegantly and clearly, can create a feeling of confidence, building trust, value and dedication in your brand. These elements are what people buy into. So remember, first impressions do count.
Due to the pandemic, brands are becoming more aware of engaging with their customers online. Whether this is social media, email marketing or targeted SEO. Therefore, now more than ever, it's crucial to have control of your marketing material.
However, even though being active is essential, having professionally designed and printed marketing material is key to demonstrating credibility and authority. Furthermore, you want all your marketing material to be singing in harmony with your brand. Having any element out of character will only damage what you have worked so hard to build up! That is why our talented design team create engaging material that makes you stand out for all the right reasons.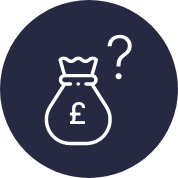 interested to see how much
marketing material
would

cost?
MARKETING MATERIAL WE CAN DESIGN FOR YOU
Whether it's a new event, a menu or a property launch, handing out leaflets or flyers to your target market is an old school way to promote your business, but it's one that still works.
An effective design ensures your leaflet or flyer grabs your customer's attention before they lose interest. An attractive and unique leaflet will compel potential customers to take a second look.
A brochure needs to convey a specific message to a particular market due to being more in-depth than a leaflet or flyer. Whether this is to inform, sell or drive traffic, your marketing material needs to accomplish a task. We'll look into what's going to work best for you (it might not be that A4 12-pager you were thinking about…).
So, you have the best tasting product out there, with lots of research and testing being put into it. But, if your customer doesn't see your product on the shelf or don't understand the message you are trying to portray, you are missing out on an opportunity. Packaging design is a crucial marketing material to get right!
Getting the design of your packaging right is pivotal. You don't always get a second chance to get it right, so let our design team make sure you make a solid first impression.
Of course, consideration must be given to the packaging format, looking at transportation, storage, handling, opening/closing, and disposal. No one wants a costly design to produce or fails in its primary function. Consequently, our design team will ensure you have the correct packaging format for your product and that your packaging, brand styling, and messaging is stunning as it connects with your consumer.
Working with Geek Designs has been an absolute revelation! Ashleigh and the team understood what my businesses needed and ultimately helped me navigate all my ideas into fantastic, unique designs!
Not only did their work reflect what I wanted but they also put great thought into the customer experience when they landed on my website.
Suitable marketing materials give an overview of the product and services that your business can offer. Also, your marketing material can heavily affect consumer judgment whether they want to buy the product or service. Putting a little more planning into your marketing materials' design aspects can help you boost your brand and company image.
Brochure marketing is effective in many ways, especially when networking; you can hand it out after talking to potential clients or customers. Brochure marketing is highly targeted; as you know, the possible client/customer has shown an interest in your business. Also, it's great for the viewer to refer to again and again. Some people find accessing a brochure easier than trailing the web for information about your company.
Flyers are usually single, unfolded pages that generally printed on one side. Leaflets are double-sided or folded to create multiple pages. Leaflets tend to have more written content and images. A flyer will usually focus on one side with a simple message, with a striking design and minimal detail.
speak with geek
If you're looking for a quote, some advice or want to discuss a project, you're in the right place. Fill out the form below, be as specific as you like, however the more we know, the more we can help and give accurate information.