social media
marketing
peterborough
INCREASE YOUR PRESENCE ONLINE WITH EACH POST
More than 50% of the world's population now use social media. So, surely it makes sense to target where people are going to spending their time? More than ever, people are scrolling through social media feeds; therefore, social media marketing is a strategy you need to invest in.
Here at Geek, we understand the importance of your social media presence and how this can impact your business. If your customers are on social media, you need to be as well. So, let us help you cut through the noise on social media with our social media marketing services. Our team of social media marketers in Peterborough can aid you with the best strategy for your business.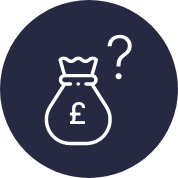 interested to see how much
social media
would

cost?
ARE YOU STRUGGLING WITH . . .
making sure your social media remains active as well as relevant?
thinking of topics to post about?
dedicating enough time to creating graphics that are on brand?
getting the tone of your business across to your target audience?
not seeing the results you'd expect to be seeing?
seeing the value of social media marketing?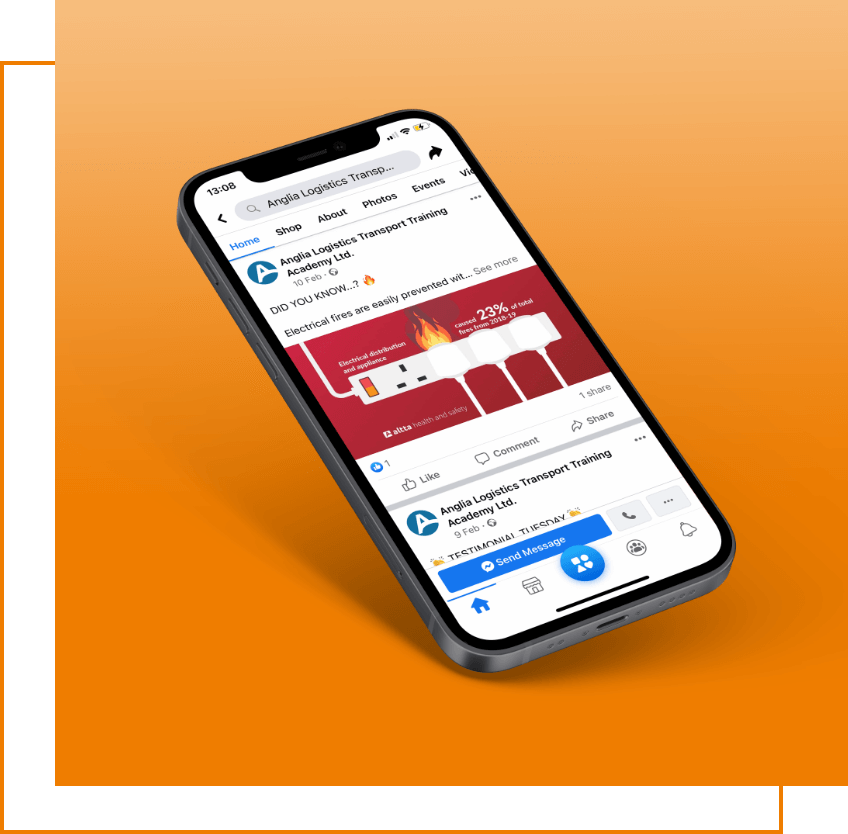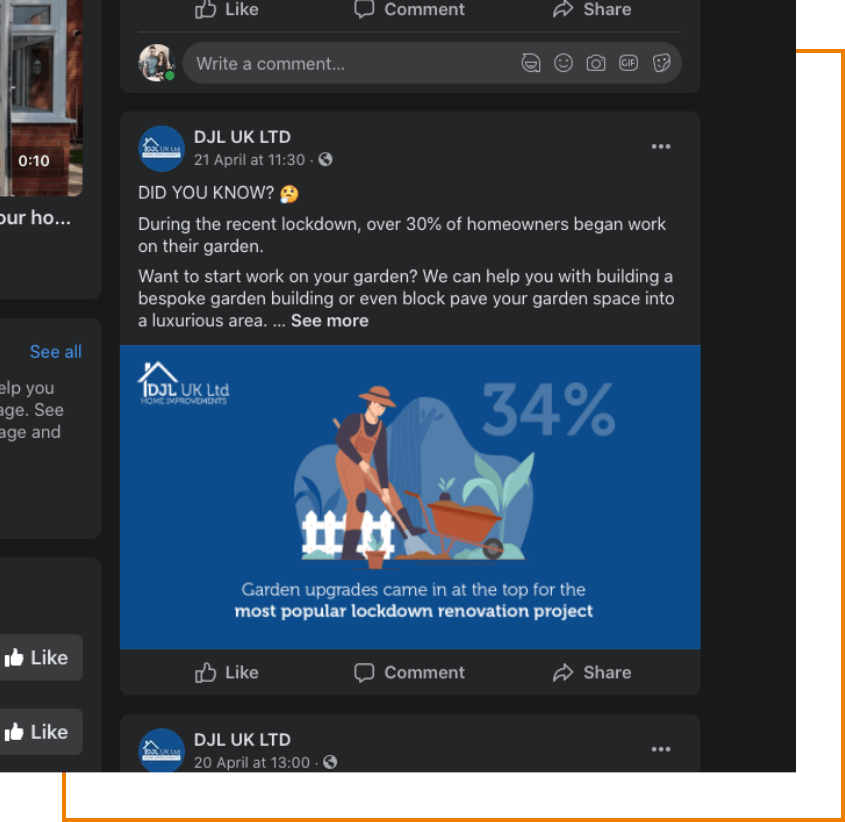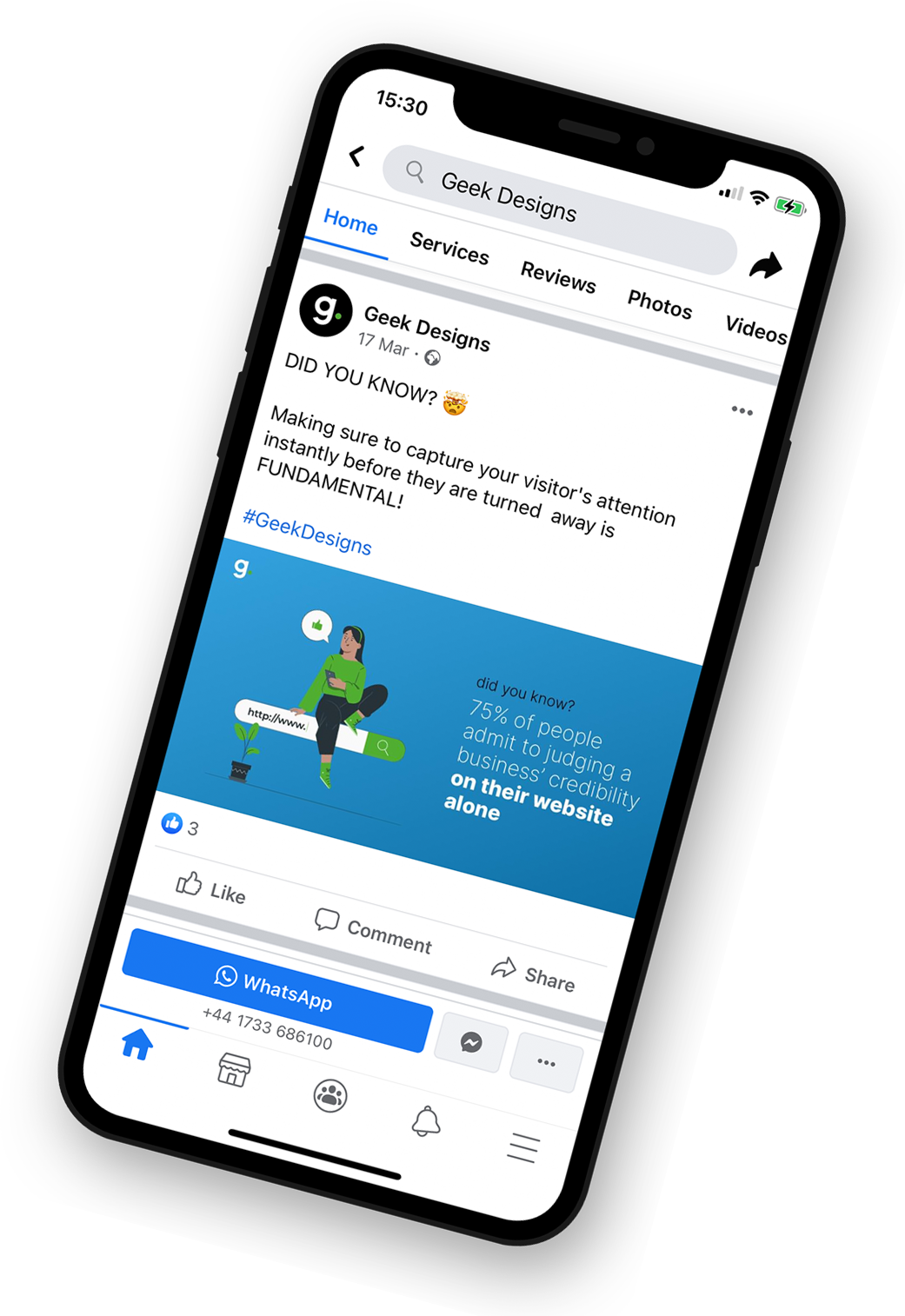 Fantastic service from the word go. Always very accommodating. Gave great advice took on board everything we requested. Very patient and understanding. Will definitely recommend to all friends and family.
This all depends on your industry and business. For example companies within the beauty sector, we would recommend Instagram and Facebook. In contrast, a business coach needs to be sharing content on LinkedIn. There is no one answer; that is why we only recommend what we know will work for you.
Having a consistent brand is crucial as it reflects your professionalism and keeps your loyal customers engaged. If you have low-quality graphics, customers will think you don't care about engaging them and turn away. If your social media doesn't reflect your brand, people won't remember it's you as they see zero consistency!
We don't want you to post too often that your followers become sick of the sight of you! But, we will still want you to be active. So, if you have something relevant to say, post it. Nobody should be posting for posting sake.
speak with geek
If you're looking for a quote, some advice or want to discuss a project, you're in the right place. Fill out the form below, be as specific as you like, however the more we know, the more we can help and give accurate information.