digital marketing

peterborough
where the magic happens, or SEO and social
strategies as we call it.
HELPING YOU GET BETTER AND FASTER CONVERSIONS, EVEN IF YOU HAVE TRIED EVERYTHING AND FAILED MISERABLY.
With millions of businesses fighting to get seen on Google and social media, how does one new website win the game? Every website, every business, every industry, will require their own unique digital strategy to get from where they are, to where they want to be.
From paid digital ads through to onsite and offsite SEO, there are many things our marketers can do, but we'll tell you what you need to get the results you want to see.
By apprehending a target market for your product or services, we can hone your digital marketing strategy to maximise cost-effectiveness and elevate performance.
To simplify digital marketing, you should be spending your money where you're guaranteed to get results. At Geek, all we need is your monthly budget and from there we can devise the most effective marketing plan to get you lead generation and brand awareness.
After all, we work to form long-term partnerships with our clients by delivering long-term value and helping them understand and engage with their customers using proven, realistic digital strategies.
Social media does work, if you're using the right platforms – and SEO will rank you organically, but requires commitment. Whether you're looking to start a successful PPC (pay-per-click) ads campaign or to increase sales through LinkedIn, we can accommodate all your digital marketing requirements.
We understand, to you online marketing is complicated, but we're here to make everything much simpler. At the end of the day, every business has their own goals, and we will work with you to suggest and implement the most appropriate ways to improve your online performance.

WHY GEEK FOR MY DIGITAL MARKETING?
As specialists in search engine optimisation, we offer ongoing support to help you rank highly on Google.
Not got any content for your website? Don't worry, we offer copywriting services for all industries.
We'll provide regular and relevant content to your social accounts as well as managing your channels, so you don't have to!
Geek has extensive knowledge in creating digital strategies and managing the content for our clients, you'd be no exception.
Turn your money into qualified leads with paid advertising. By using relevant keywords, your audience will come to you.
Do you run an email newsletter? Guilty of neglecting it? You're not the only one, that's why we're here.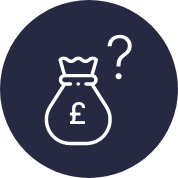 interested to see how much
digital marketing
would

cost?
To us, it's about you, and it's about your customers, we will consider your ideas and develop them into a website that meets consumer expectations. A website is the starting point of your digital venture, it's the place where businesses want to be, and our team will help you find your feet. With creative Geeks at hand, every website is completely bespoke to you and will be the shop you present to the world through a simple Google search.
speak with geek
Fill out the details below and we will get back in touch with you with a quotation!