The Saddle Bank has grown rapidly to become one of the worlds leading online saddle companies, supplying horse owners, saddle fitters, and retailers worldwide. But, their website didn't reflect this. Therefore, we set about creating a lasting impression that genuinely reflected their ethos.
As one of the leading online sellers of saddles, The Saddle Bank's core message is to provide horse owners with a safe place to purchase quality saddles online. But our client required a website redesign, so their online identity accurately portrayed their company stature and growth. With a large e-Commerce store, the site front and backend needed to be seamless in design and functionality.
Website overhaul with an online shop that featured bespoke functionality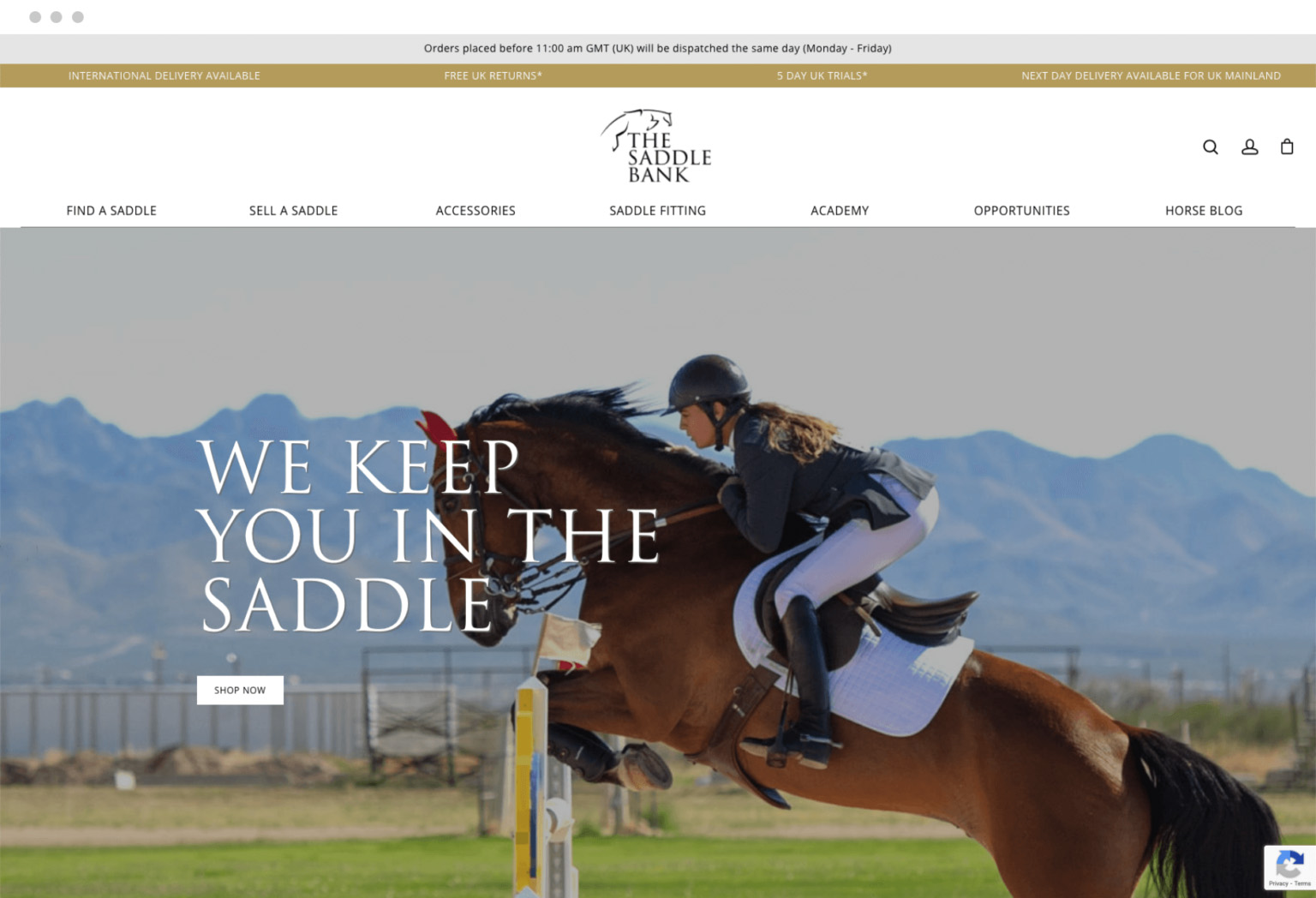 After initial discussions with the Saddle Bank team, we suggested a major website overhaul to drastically improve the brand rather than complete minor amendments to fix temporary issues. Our long-term solution would solidify The Saddle Banks' stance in the market.
Therefore, we started by creating a sitemap that eased the user journey. The previous site was still as extensive, but navigation to relevant pages was difficult due to no clear direction. This was solved during the site's design, ensuring a clear user's journey to all pages.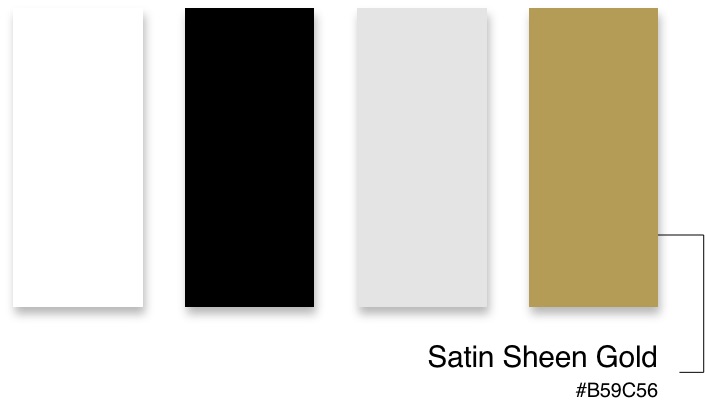 Most importantly, we made sure the "Sell Your Saddle" and "Find Your Saddle" pages made it easy for customers to find what they were looking for. Moreover, to help ensure individuals can find the perfect saddle for them, our developers created an online quiz that allowed the large e-Commerce store to be narrowed down to specific and relevant saddles.
Overall, the design is vital to capture the user's attention and build truth. So, we created a visually pleasing, informative website that navigated the traffic through to the right pages, keeping the branding consistent throughout the site's entirety. The website holds a lot of information; however, we made sure that everything was presented neatly.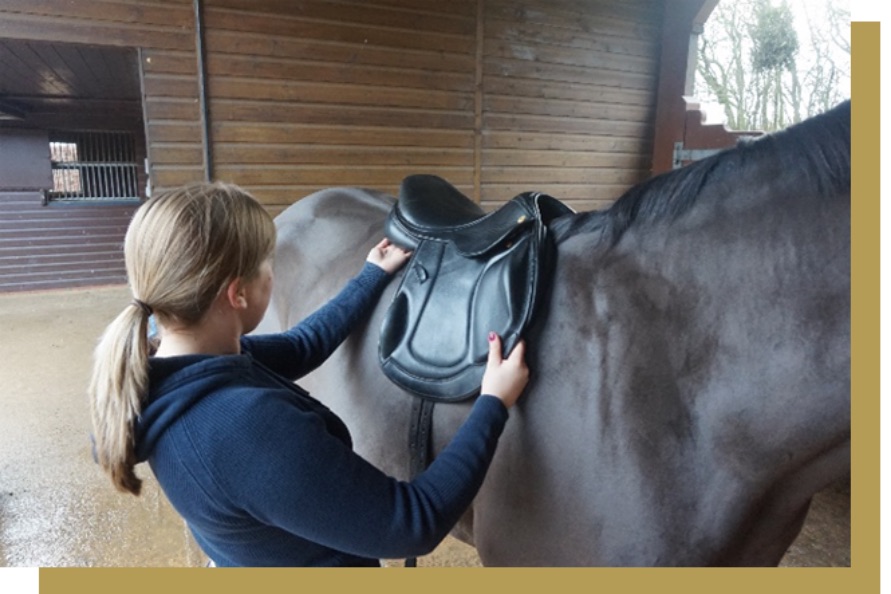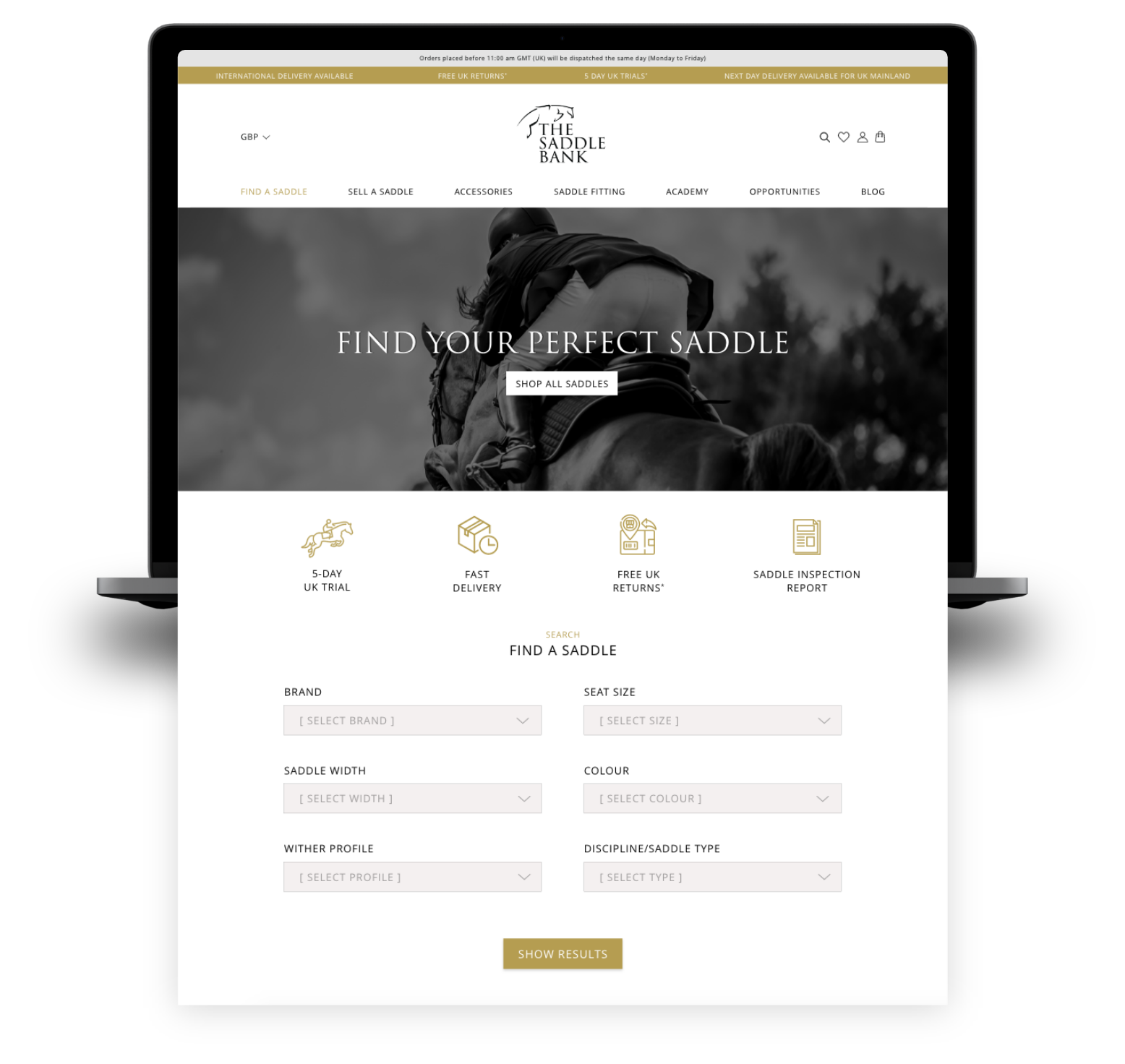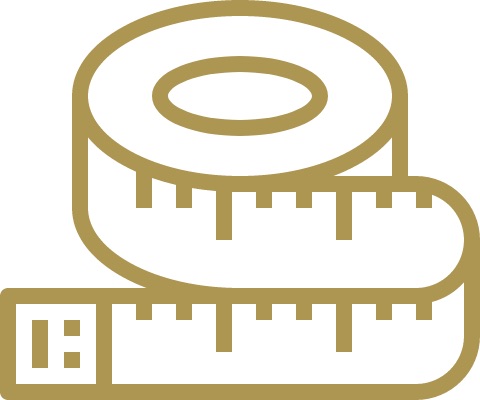 The 'Find Your Saddle" page made it easy for customers to find what they were looking for.

Since its initial release in 1989, Trajan has risen to international popularity as a distinctive and versatile display type family. Carol Twombly's sensitive interpretation of the Roman capitals inscribed at the base of Trajan's column in Rome serves as a testament the craftsmanship of the ancient lettering artists who devised these elegant and enduring letterforms.

Open Sans is a humanist sans serif typeface designed by Steve Matteson, Type Director of Ascender Corp. Open Sans was designed with an upright stress, open forms and a neutral, yet friendly appearance. It was optimized for print, web, and mobile interfaces, and has excellent legibility characteristics in its letterforms.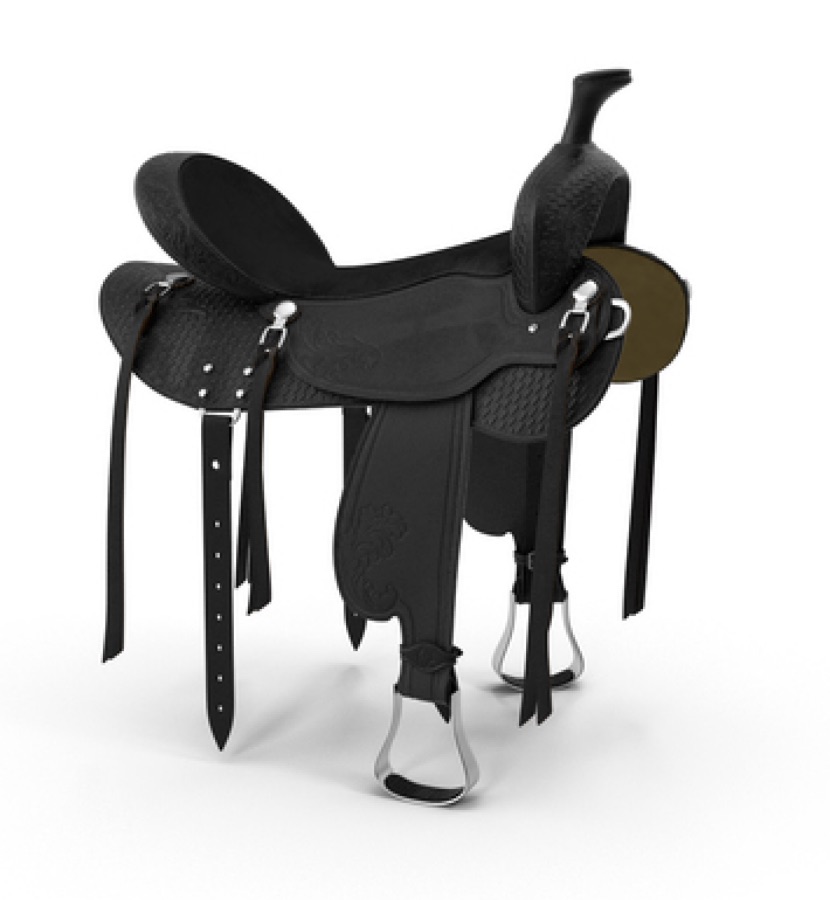 As well as improving the Saddle Bank's visual identity, our developers built numerous bespoke elements. Firstly, our development team created an online "academy", which can only be accessed when payment has been made. We recognised that our client was previously using a third-party application to teach individuals online. Therefore, by creating a unique element on the site, which allowed all revenue to be taken by the team at The Saddle Bank, we helped direct traffic through online courses with an online test. This way, members of staff can track student's progress from the backend of the site. By doing this, we allowed The Saddle Bank to charge directly through their website. Access to various areas on the site is restricted, contingent on the user has paid for the course.
Another example of where our developers enhanced the experience on The Saddle Bank is a geographical fitter searcher. Here a user can search for a local fitter. Rather than searching through the whole list, they can enter their postcode, and the results will display the local fitter's contact details. Therefore, this eliminates tedious searching for relevant postcodes, but instead, users are presented with relevant only content.
Overall, we assisted The Saddle Bank with streamlining all aspects of their business to one place – their website. Individuals can complete a course, purchase or sell a saddle and even take an online quiz to determine which saddle is perfect for them. Ultimately, this site demonstrates why web development is key to offering users a memorable experience.

speak with geek
If you're looking for a quote, some advice or want to discuss a project, you're in the right place. Fill out the form below, be as specific as you like, however the more we know, the more we can help and give accurate information.