paid ads

management


peterborough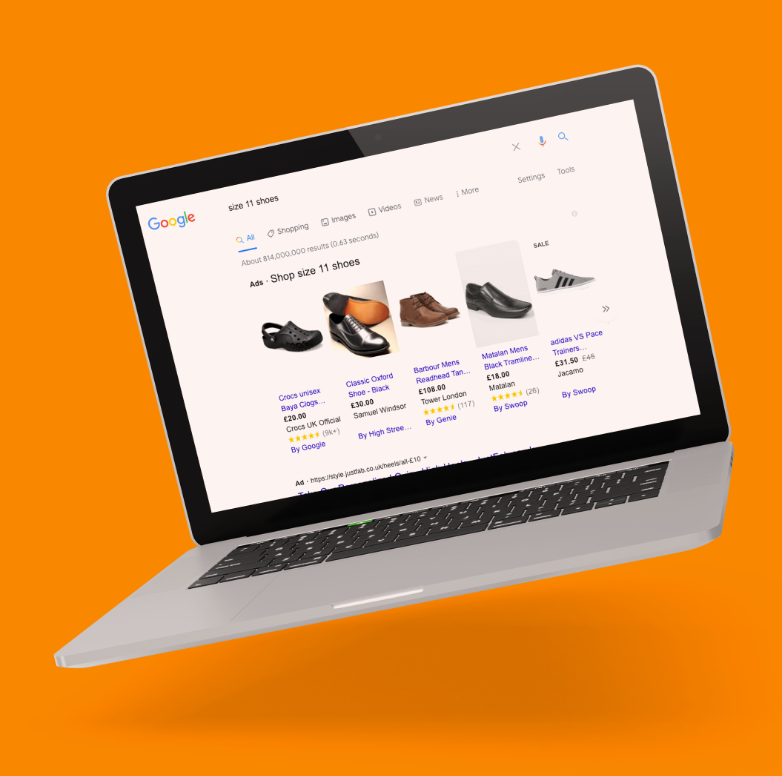 WE MANAGE YOUR ONLINE PAID ADS TO MAXIMISE ROI
Looking for paid ads management in Peterborough? Well, Geek's marketers are the team for you. Pay Per Click (PPC) is a form of marketing where a business pays each time a user clicks on their ad within search engine results. Google Ads is one of the leading players within PPC. Within Google, you can advertise directly in front of customers for relevant searches.
So, if you're looking to increase your reach and leads, drive traffic to your site or even boost sales, our paid ads service in Peterborough allows you to see immediate results.
Reaching new audiences through organic SEO is our preferred way to see a business gain traffic, but this process does take time. PPC allows advertisers to show their services and appear higher in rankings almost immediately.
Essentially, PPC involves bidding in an auction for clicks. With carefully keyword planning and targeting, you will only appear in relevant search results. For example, if you are a web agency company offering web design services, you will want to appear within search results such as "web design services". However, you will not want to appear for queries such as "how do I become a web designer?" As these are irrelevant! So, we understand your business and your ideal customer to create the most successful campaigns.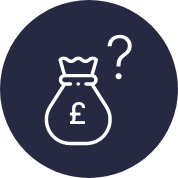 interested to see how much
paid ads
would

cost?
WHICH PAID ADS CAMPAIGN CAN HELP ME?
Based on Google's data, if you spend £1 on a Search Ad, you will receive a £2 return. These text-only ads are shown on Google Search results pages when someone searches for a service matching keywords you want to target. Although they look like typical search results, they appear higher than organic ranking sites.
If you're an e-Commerce store, Shopping Ads should be a consideration. Based on Google's data, if you spend £1, you will see £8 in return. So, if you've got a website with products, you can display customers a product image, price and key features before they click through to your website.
Display Adverts allow you to visually show your business to the vast network of people online. Appearing on other platforms and websites rather than in Google search results, display adverts help build brand recognition.
More than 50% of the world's population now use social media. So, surely it makes sense to target where people are going to spending their time? Now more than ever, people are scrolling through social media feeds. Therefore with paid social media ads, you will appear right in front of them.
Social media is the quickest and most effective way to connect with your target audience. Through specific audience targetting, you can increase brand awareness, brand discovery and drive traffic to a chosen goal. Whether that be website traffic, lead generation or an event sign up.
Our paid ads team in Peterborough understand how to effectively run PPC campaigns. Making sure to reach your target market. Of course, there is not one ad that works for ALL businesses. So, we get to understand you! Our social media management service means we a create unique strategy for every business, campaign and audience, all so you can see real results.
Everyone at Geek have been fantastic to work with. Before we met with the Geek team, we had an outdated website and an online store that was lacking so many functionalities, however right from the outset, Geek understood the needs of our business. From branding, to website building, to the launch, the Geeks have been proactive and responsive and produced a fabulous website that fits our business perfectly; already attracting new customers to the online store. Thanks to all the Geeks!
Pay Per Click (PPC) means paying for advertising but only being charged when someone clicks on your advertisement. However, each click's cost depends on the popularity of keywords and the bid set by you and your competitors.
Of course, we make sure to monitor campaigns daily, ensuring your budget is being used most effectively and nothing untoward is happening.
You can make sure your paid ad is pinpointed on a precise audience, so you only reach your target market. So, if you wanted only to reach people in a certain location who use a particular device – you can decide.
speak with geek
If you're looking for a quote, some advice or want to discuss a project, you're in the right place. Fill out the form below, be as specific as you like, however the more we know, the more we can help and give accurate information.